E-bossvape VANGU+ Vape Pen Kit
E-bossvape VANGU+ Vape Pen Kit Details
| | |
| --- | --- |
| Brand: | E-bossvape |
| Product Name: | VANGU+ Vape Pen Kit |
| SKU: | EBT000400 |
| Type: | Starter Kit | Vape Kit |
| Color: | Blue, White, Red |
| Launch Date: | Feb 28, 2019 |
E boss vape VANGU+ Kit Introduction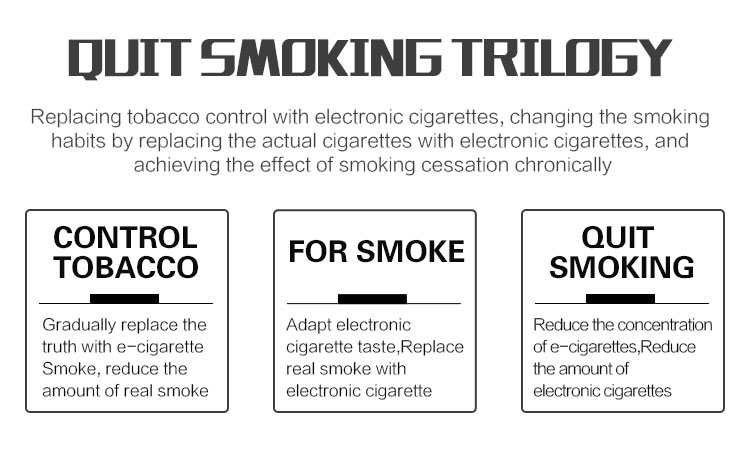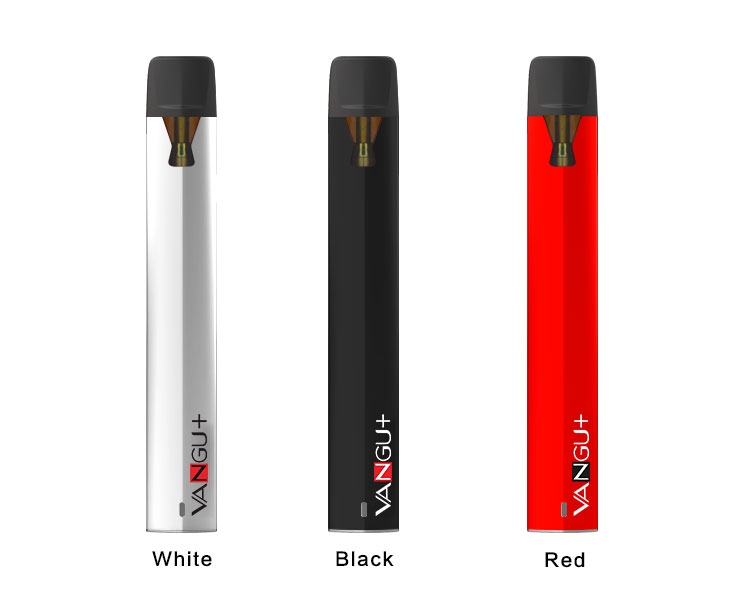 E-bossvape VANGU+ Pod is a Starter Kit that helps users quit smoking. It is powered by a 500mAh battery and supports our full day of vaping needs. Equipped with two smoke bombs with a 1.6 ohm coil to ensure a comfortable vaping experience. We are also free to add our favorite e-juice. The unique Air-driven system makes vaping as easy as smoking. If you are eager for an economical tobacco alternative, don't miss it.
Parameters of E-bossvape VANGU+ Pod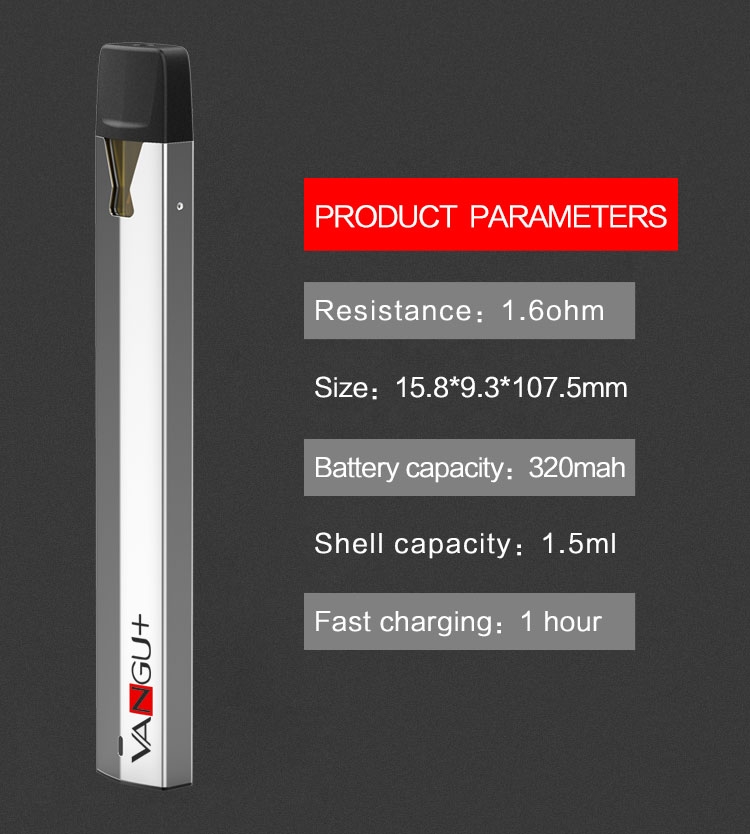 | | |
| --- | --- |
| Battery Capacity: | 500mAh |
| Resistance: | 1.6ohm |
| Size: | 15.8x9.3x107.5mm |
| Shell capacity: | 1.5ml |
| Fast charging: | 1 hour |
Features of E boss vape VANGU+ Pod Kit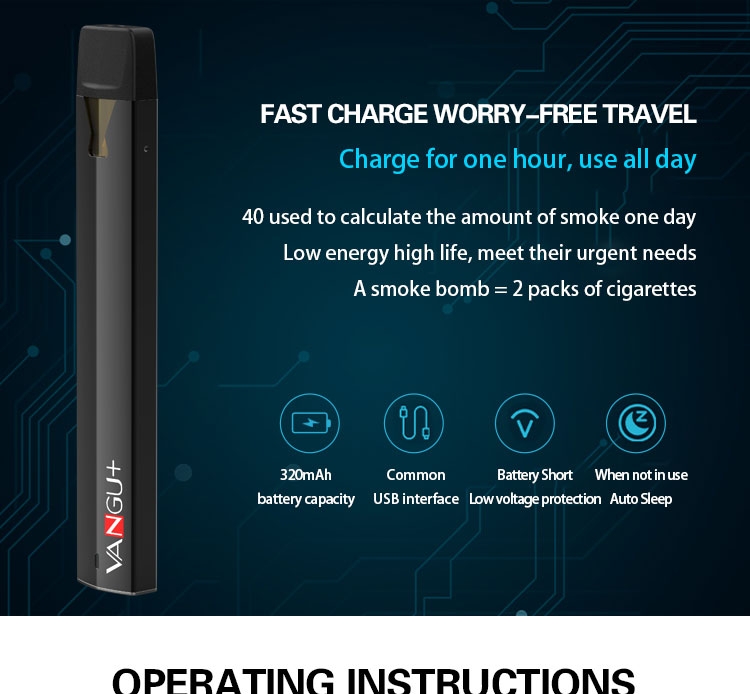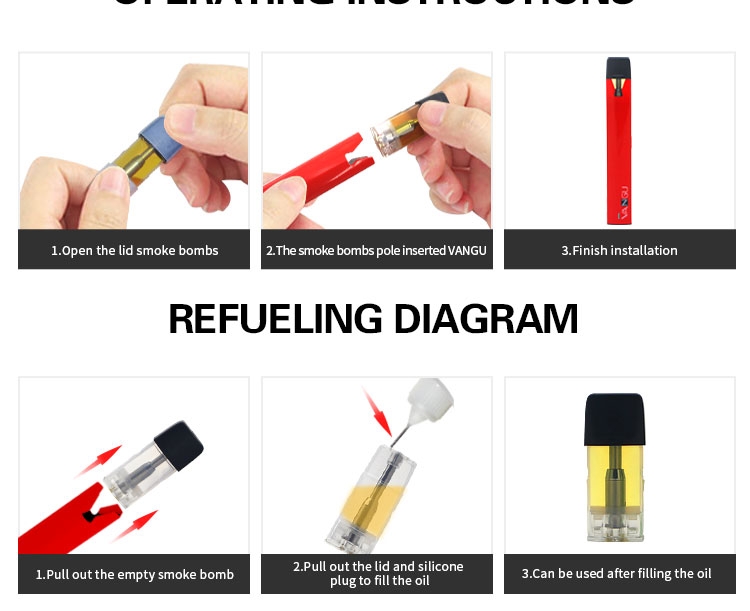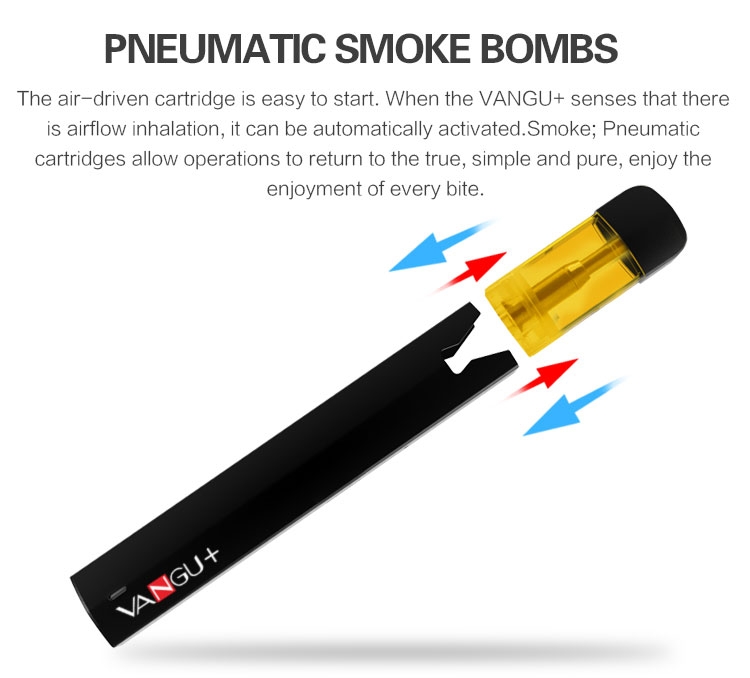 ➤ 1. Stylish, compact shape, better portability
➤ 2. Powered by built-in 500mAh battery to meet the needs of a full day of vaping
➤ 3. 1.5ml e-juice capacity with a 1.6ohm coil
➤ 4. With smoke bomb to help better quit smoking
Vangu+ Pod Includes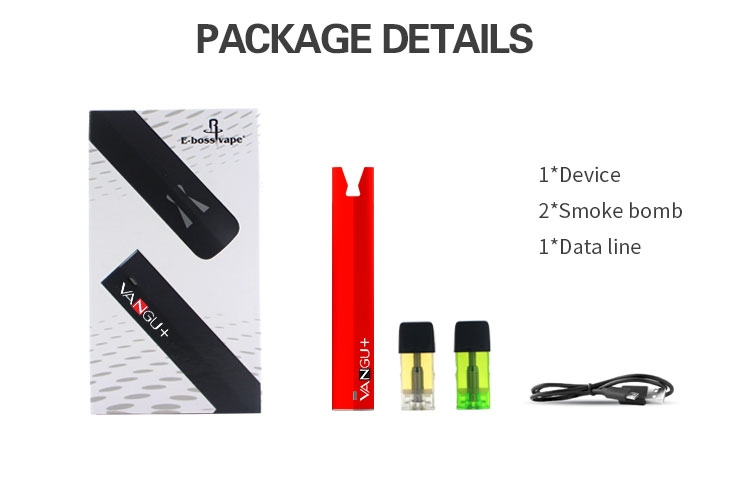 ✔ 1 x E-bossvape VANGU+ Pod
✔ 2 x Smoke bomb
✔ 1 x Data line
Simple packing. Customary packing from the factory, the packing is subject to change without notice.
VANGU+ Vape Pen Kit Note
❤ Please read the user manual carefully before using this VANGU+ Vape Pen Kit.
VANGU+ Vape Starter Kit Guarantee
☞ 6 months warranty period for VANGU+ Vape Starter Kit.