Vaporesso Nexus All-in-One Kit

Details
| | |
| --- | --- |
| Brand: | Vaporesso |
| Product Name: | Vaporesso Nexus AIO Ultra Portable Kit |
| SKU: | VAT002700 |
| Type: | Vape Kit/Starter Kit/AIO Kit |
| Color: | Silver, Black, Orange, Blue, Green, Purple, Ruby, Dark Blue |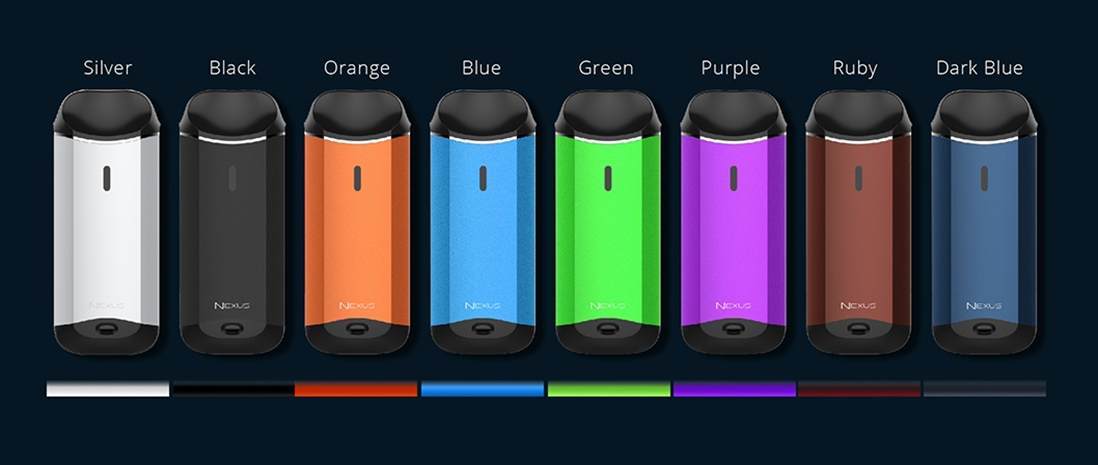 Introduction
The Vaporesso Nexus All-in-One Kit includes a 650mAh battery and a 2ml tank. It features Omni Board Mini with auto temperature control and low liquid detection. With the quick charging system, you only need 40 minutes to fully charge it. The care-free filling system and adjustable airflow make it convenient to use. The tank equips with CCELL coil, bringing you pure flavor. And it is also easy to operate with external on/off button and LED indicator. The Nexus All-in-One Kit is a great on-the-go device for MTL vaping.

Parameter
| | |
| --- | --- |
| Size: | 85.7*34*17.2mm |
| Battery capacity: | 650mAh |
| Tank capacity: | 2ml |
| Charging current: | 1A |

Features
➤ 1. Comes with 650mAh battery and 2ml tank.
➤ 2. Omni board mini with auto temperature control.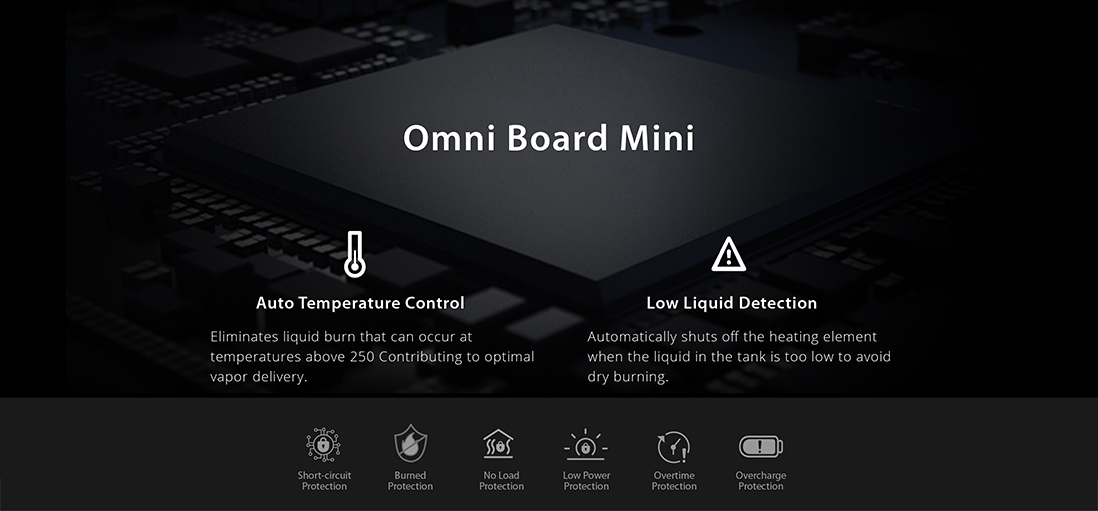 ➤ 3. Features low liquid detection function.
➤ 4. Only 40 minutes to fully charge the Nexus.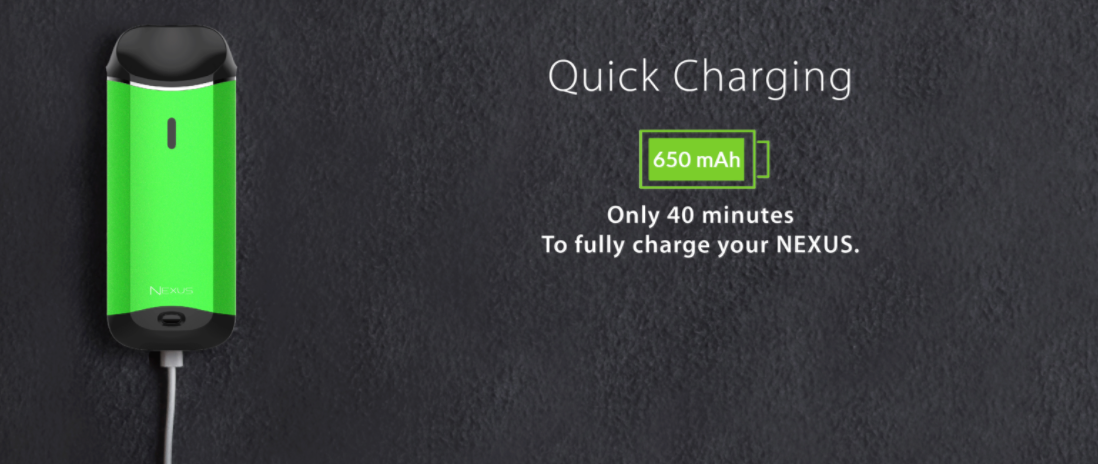 ➤ 5. Care-free filling system, so simple to use.



➤ 6. Adjustable airflow for every customers and optimized structure for MTL.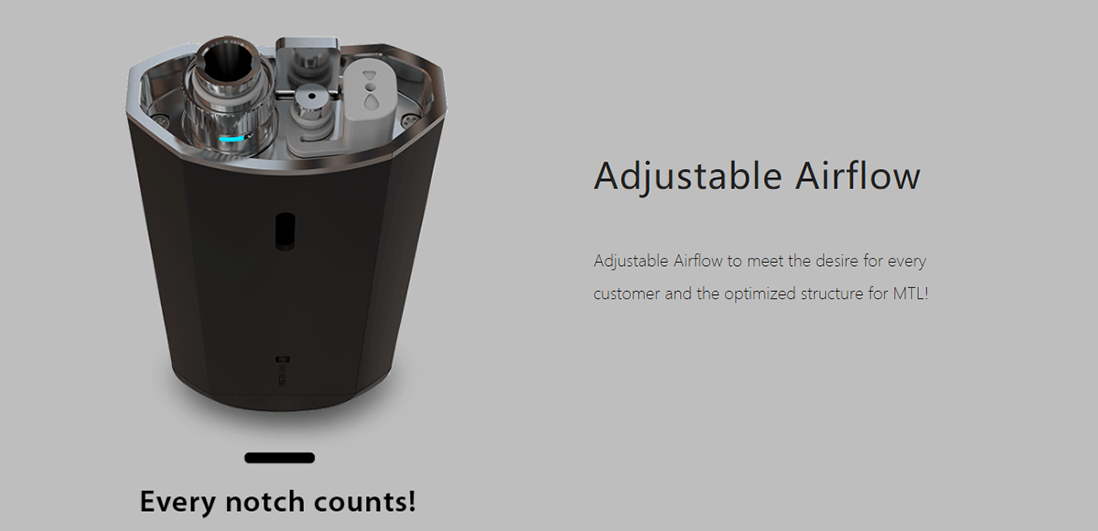 ➤ 7. High-performance CCELL coil built-in for pure and great flavor.



➤ 8. External on/off button to avoid any mis-haps.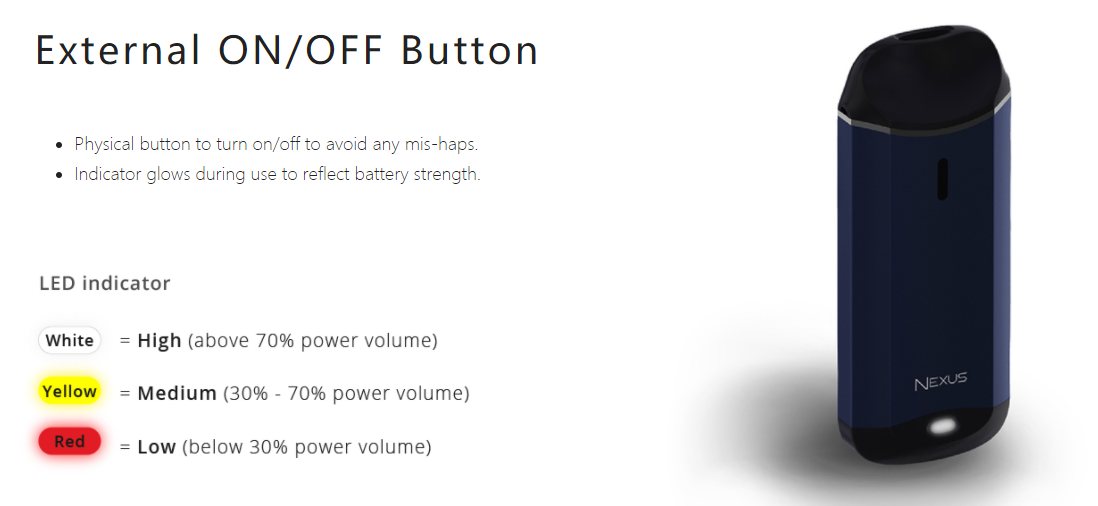 ➤ 9. LED indicator to reflect battery strength.
How to Change Coil
How to Change the Coil?
1. Open the cap;
2. Use the unique built-in tool to rotate the coil;
3. Pull out the coil;
4. Twist the metal sleeve to change the coil;
5. Put new coil back and it is done.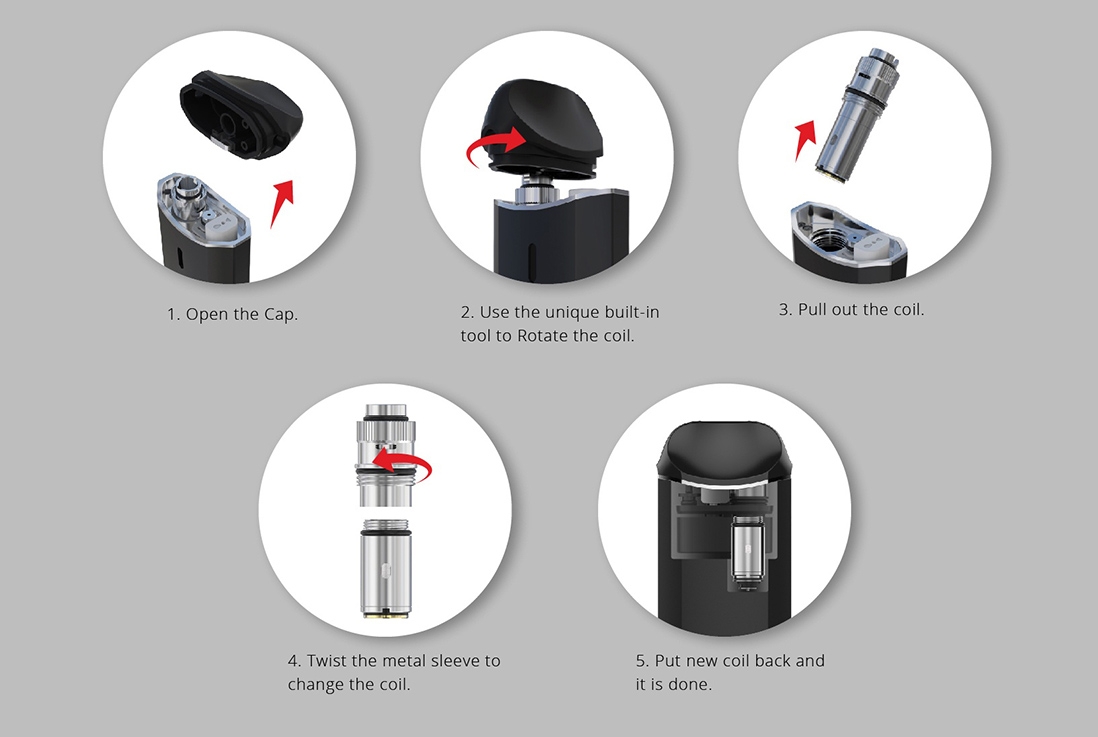 Packing List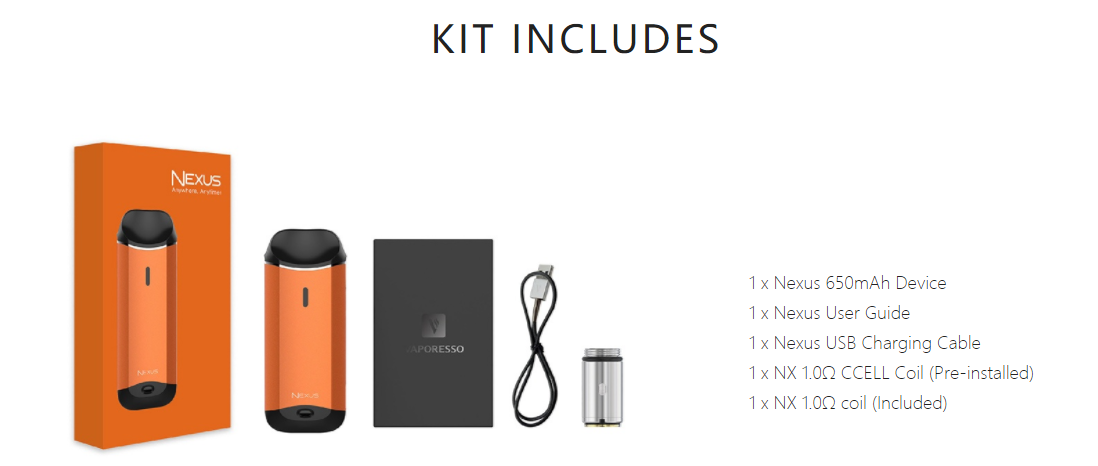 ✔ 1 x Vaporesso Nexus All-in-One Kit 650mAh Battery with 2ml Tank
✔ 1 x User Guide
✔ 1 x USB Charging Cable
✔ 1 x NX 1.0ohm CCELL Coil (pre-installed)
✔ 1 x NX 1.0ohm Coil (included)
Open Box
Note
❤ Please read the user manual carefully before using Vaporesso Nexus Kit.
Guarantee
♻ 6 months warranty period for Nexus All-in-One Kit.