Aspire Nautilus AIO Kit TPD Version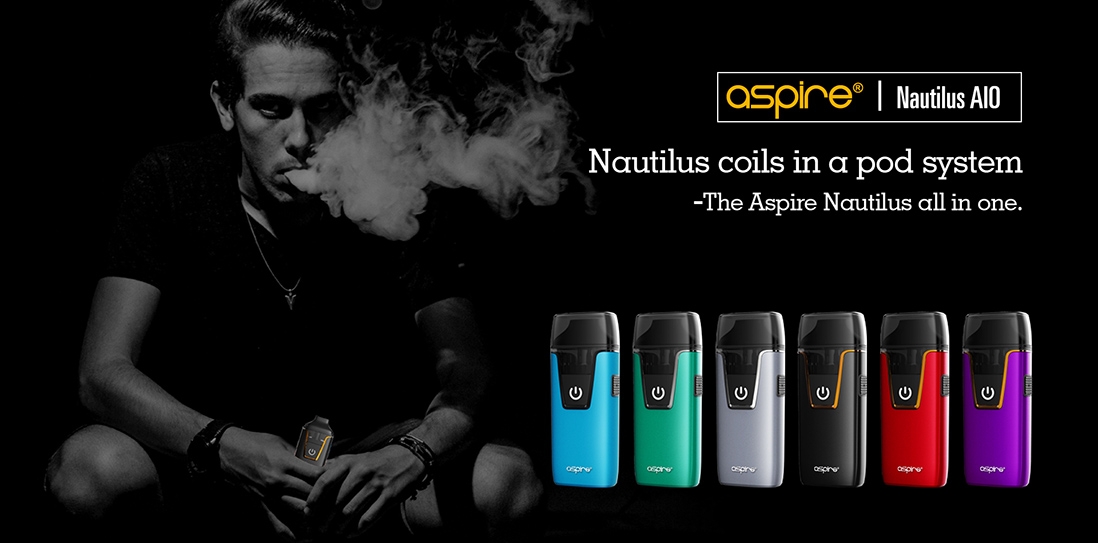 Details
| | |
| --- | --- |
| Brand: | Aspire |
| Product Name: | Aspire Nautilus AIO Vape Pod Starter Kit 1000mAh 12W Battery with 2ml Cartridge TPD Version |
| SKU: | AST003700 |
| Type: | Starter Kit/ Vape Kit/ AIO Kit |
| Color: | Blue, Jade, Silver, Black, Red, Purple |
| Launch Date: | October 31, 2018 |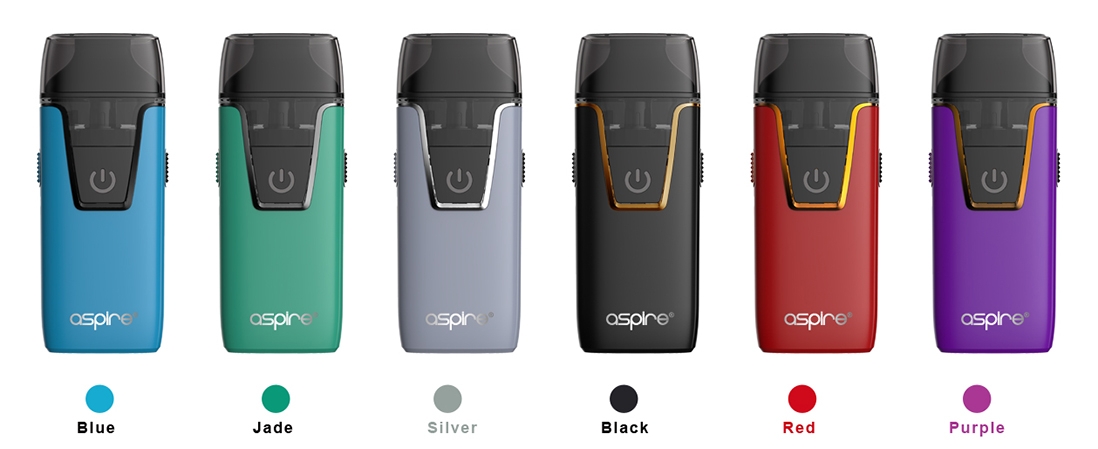 Introduction
Aspire Nautilus AIO Kit TPD Version is a slim and stylish all-in-one starter kit which comes with 1000mAh built-in battery and 2ml refillable pod cartridge. The Nautilus Cartridge has an adjustable airflow system, meeting your vaping preference. It comes with two famous and popular Nautilus BVC coils both rated at 1.8ohm, one for regular e-liquid and one for use with nicotine salts. Together with the bottom filling system, the Nautilus Kit will offer an optimal vaping experience for you.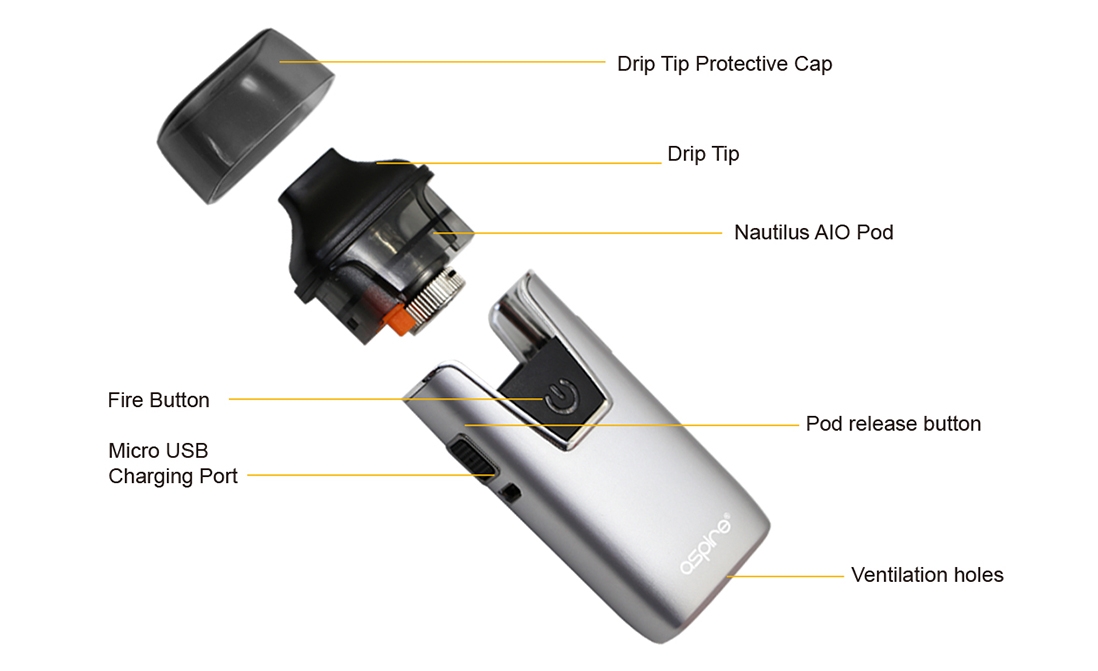 Parameter
| | |
| --- | --- |
| Size: | 87.5 x 37 x 21mm |
| Battery: | built-in 1000mAh battery |
| Output wattage: | 12W |
| Filling type: | bottom fill |
| Coil type: | Nautilus 1.8ohm BVC coil |
| Pod capacity: | 2ml (TPD Edition) |
Features
➤ A. 1000mAh built-in battery for long-lasting vaping
➤ B. 2ml refillable pod cartridge

➤ C. Two famous and popular 1.8ohm Nautilus BVC coils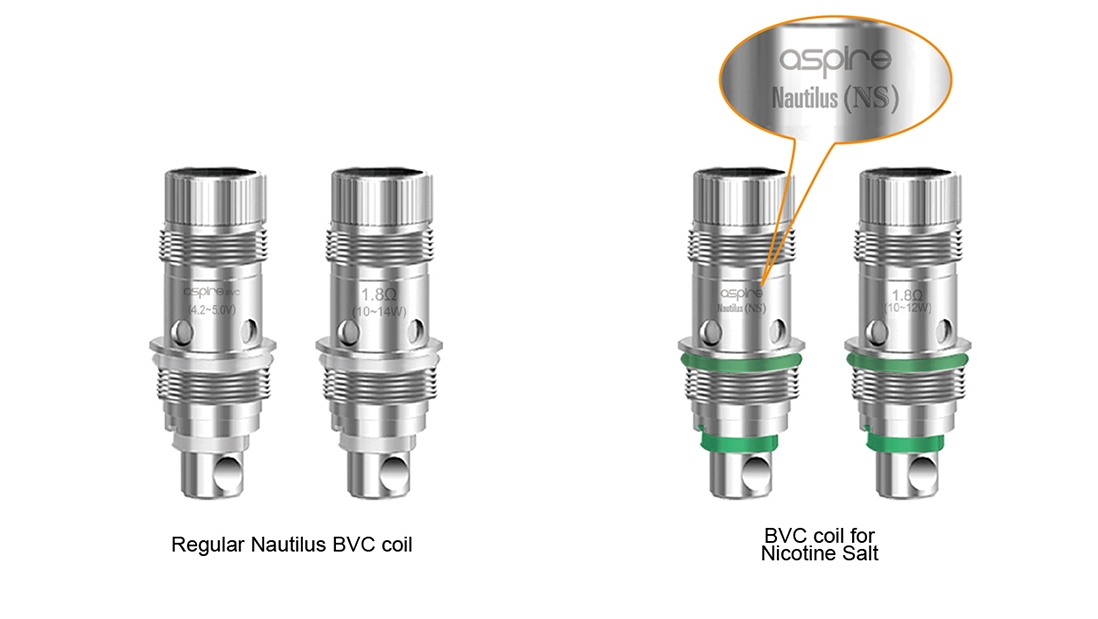 ➤ D. Adjustable airflow system to suit your vaping preference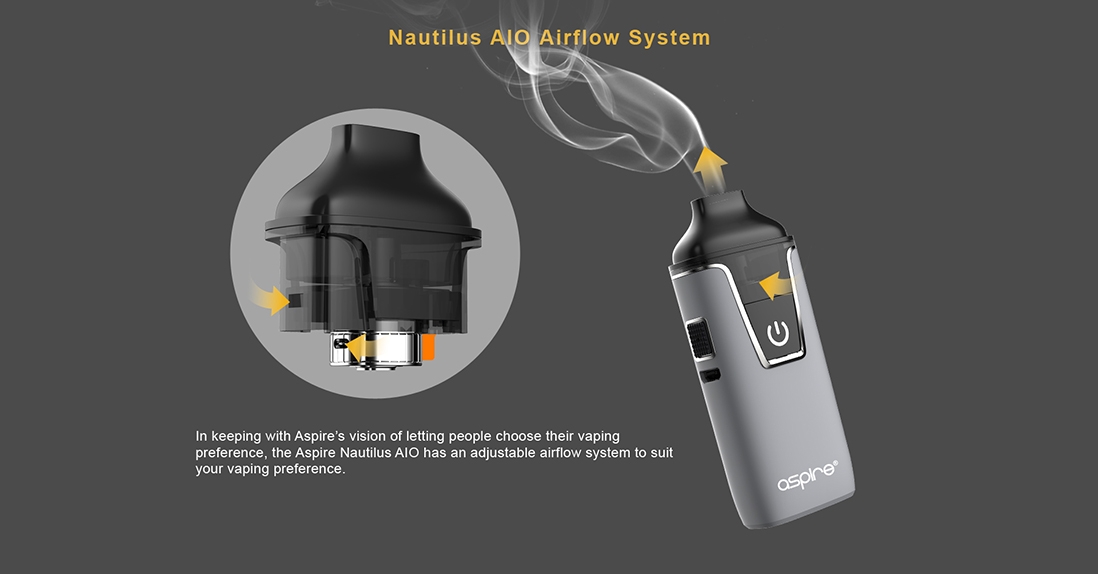 ➤ E. Convenient bottom refilling design
Packing List
✔ 1 x Aspire Nautilus AIO Device 1000mAh Battery with 2ml Pod TPD Version
✔ 2 x 1.8ohm BVC Coils (1 Regular BVC & 1 for Nic Salts)
✔ 2 x Extra O-rings
✔ 1 x Silicone Seal
✔ 1 x Micro USB Cable
✔ 1 x Warranty Card
✔ 1 x User Manual
How To Use
A. How to install Aspire Nautilus BVC Coil?
Whatever type of coil you use, the standard Nautilus BVC or the nic-salts Nautilus BVC, both are easy to install. Simply remove the pod by squeezing the side buttons on the device, then remove the pod and turn it upside down, remove the chimney unit and screw in your chosen coil. Replace the chimney unit with attached coil and reinsert into the pod. Push the pod back into the Aspire Nautilus AIO until it clicks.
NOTE
: when inserting a new coil and filling the pod, always let the device stand for 3 minutes to allow the coil to become saturated. This will help avoid dry hits and damage to the coil.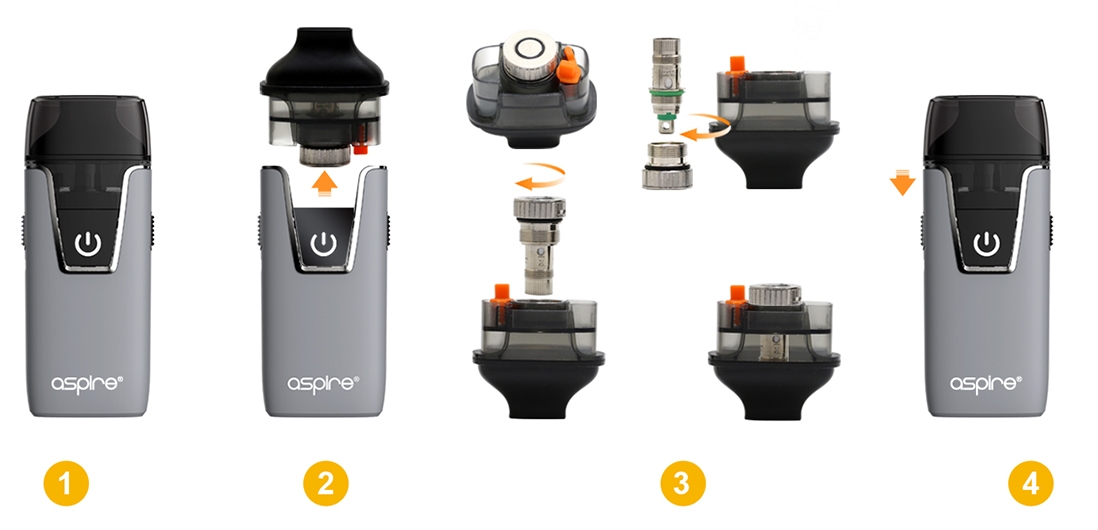 B. How to fill Aspire Nautilus AIO?
Refilling the pod is super easy. Remove the pod from the device by squeezing the two side buttons, invert the pod and remove the silicone plug from the 4.6 diameter filling hole. Fill the pod with e-liquid, and replace the silicone plug securely. Replace the pod into the device by pushing down until it clicks into place, and it's ready.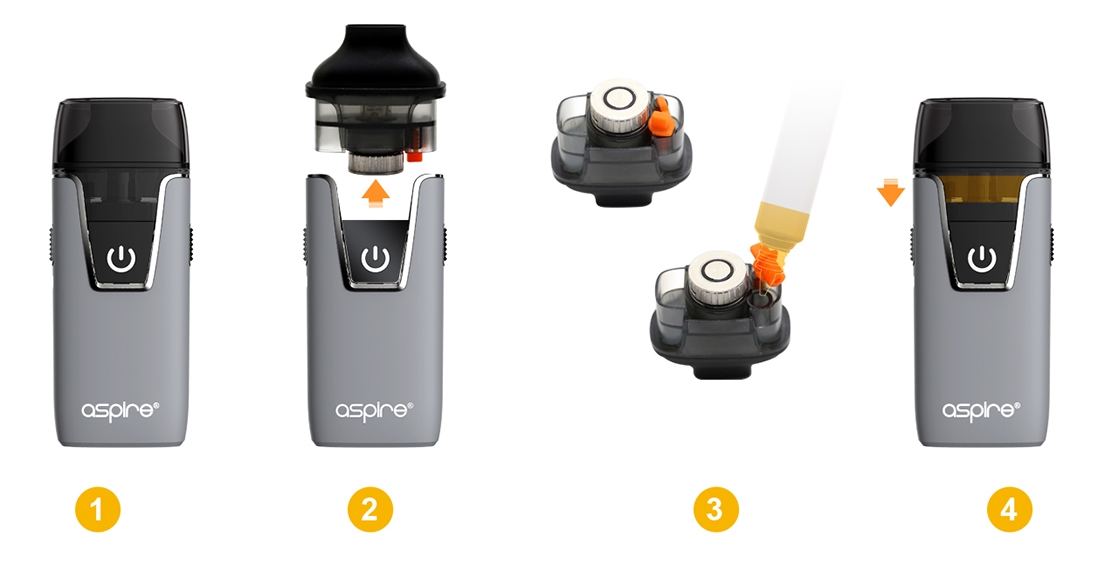 C. How to charge Aspire Nautilus AIO?
Charging the Aspire Nautilus AIO is also very simple. Just plug in the supplied micro USB cable into the side of the mod, attach the other end to a suitable power supply to charge. The maximum charge current can reach up to 1A. When attached to the USB with the power on the LEDs will flash blue and orange three times, when fully charges the LEDs will flash blue and orange twenty times then remain off.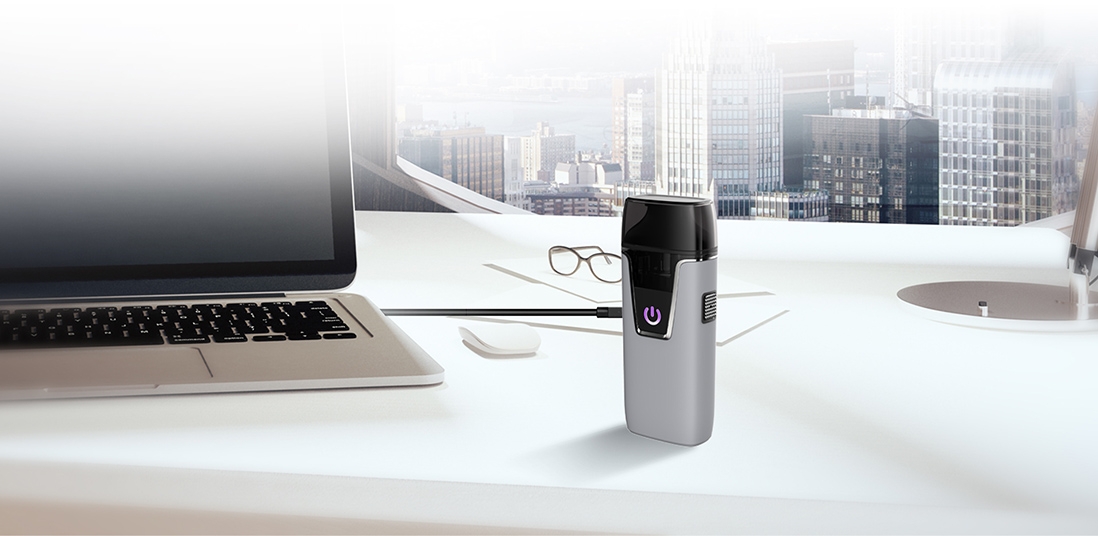 Guarantee
☞ 6 months warranty period for Aspire Nautilus AIO Vape Pod Starter Kit TPD Version.