oilART Mino Kit
CoilART Mino Kit Details
| | |
| --- | --- |
| Brand: | CoilART |
| Product Name: | Mino Kit |
| SKU: | CIT000300 |
| Type: | Starter Kit | Vape Kit | AIO Kit | Pod Kit |
| Color: | Red, Green, Blue, Black |
| Launch Date: | December 26th, 2018 |
Coilart Mino Pod Starter Kit Introduction
CoilArt Mino Pod System AIO Kit comes with draw activated firing mechanism without fire button, has a built-in 320mAh Battery and uses a 2ml Refillable Cartridge. The pod cartridge features 1.8ohm resistance. The Mino kit can fire up to 13W with LED indicator showing battery status. The Connection is Gold Plated and Proprietary and it has a beautiful design panel with artistic level texture. It is simple but sophisticated pod system kit.
Parameters of CoilART Mino Pod System AIO Kit
| | |
| --- | --- |
| Size: | 90 x 27 x 14mm |
| Maximum Output: | 13W |
| Capacity: | 2ml |
| Battery: | 320mAh |
| Resistance: | 1.8ohm |
Features of CoilART Mino Pod System Kit 320mAh
➤ 1. Draw activated firing mechanism
➤ 2. Built-in 320mAh Battery
➤ 3. 2ml pod capacity, 1.8ohm resistance
➤ 4. 13W maximum output
➤ 5. LED indicator showing battery status
➤ 6. Gold Plated proprietary connection
CoilART Mino Kit 320mAh Pod System Kit Includes
✔ 1 X Mino Battery
✔ 1 X Extra Cartridge
✔ 1 X USB Cable
Simple packing. Customary packing from the factory, the packing is subject to change without notice.
How to charge CoilART Mino Vape Pod Kit?
Simply charge CoilART Mino Vape Pod Kit by connecting it with a computer, a power bank, a wall adapter or other electronic devices (with a USB port that is capable of providing a charge) via USB cable, also you can purchase an inexpensive USB car adapter, thereby affording you the ability to charge the CoilART Mino Vape Pod Kit in the car. This is particularly useful while you are on long drives and road trips.
CoilART Mino Kit Real Shots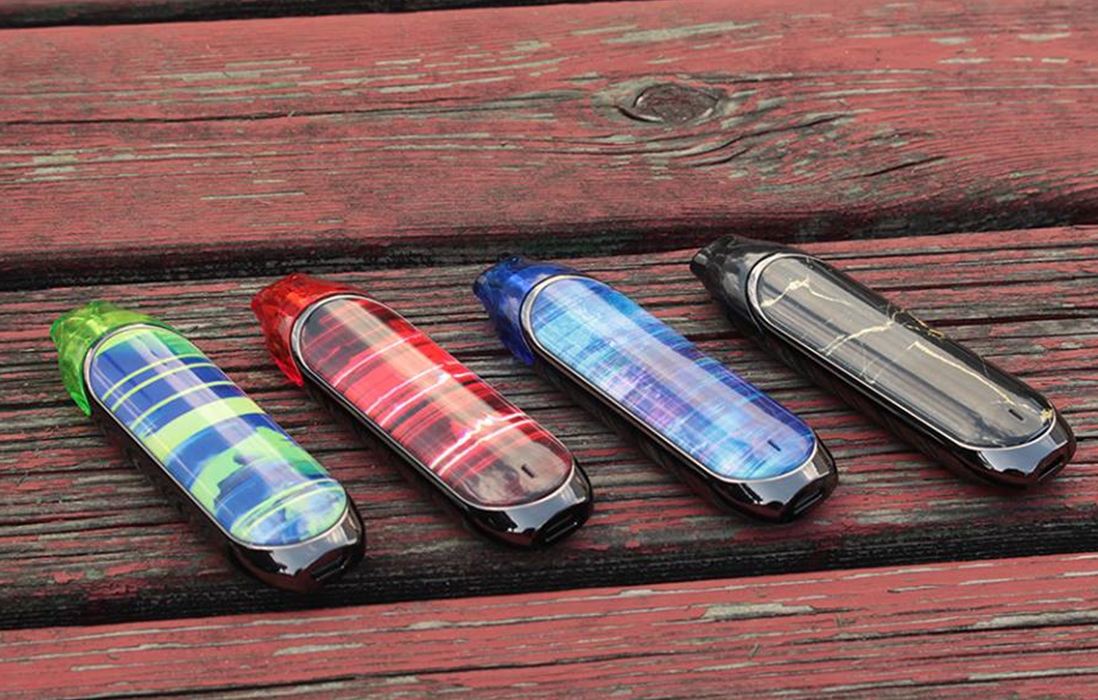 CoilArt Mino Kit with Refillable Cartridge Note
❤ Please read the user manual carefully before using this Coilart Mino Pod Starter Kit.
CoilART Mino AIO Kit Guarantee
☞ 6 months warranty period for CoilART Mino AIO Kit.