Eleaf iStick TC 40W Battery Full Kit
Details
| | |
| --- | --- |
| Brand: | Eleaf |
| Product Name: | iStick TC40W Battery |
| Type: | Vape Mod |
| Color: | Black, blue, silver, grey,full black, brushed silver |
Introduction
Eleaf iStick TC 40W Battery Full Kit is an innovative representative of iStick series, which armed with brand new technical element of temperature control. With temperature control function, less power and e-liquid consumption will also be a plus. You never need to worry any dry hit by adjusting temperature setting. iStick TC40W battery holds 2600mAh capacity with max 40W output despite its small body. It will take about 3.5 hours to get a full charge via 1A wall adapter. The battery indicator will keep flashing during charging and the screen will go out when fully charged. It features an OLED screen to display the vaping data including battery power, resistance, voltage and wattage etc. The best match for Eleaf iStick TC40W Mod is GS-Tank atomizer. And, Eleaf iStick TC 40W Battery Full Kit comes with an eGo Threading Connector.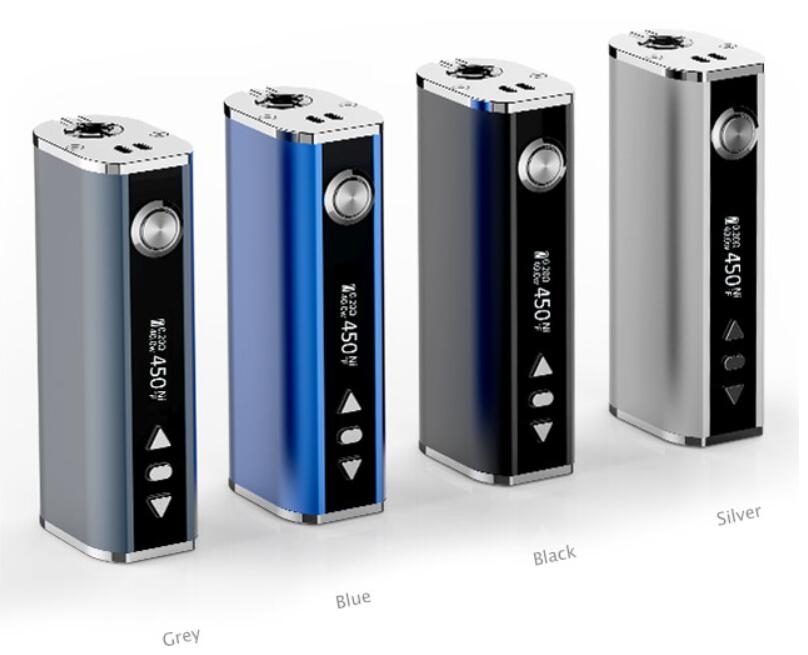 Parameter
| | |
| --- | --- |
| Size: | 36.2mm*22.3mm*77.3mm |
| Battery capacity: | 2600mAh |
| Output wattage: | 1-40W |
| Thread type: | 510 thread |
| Resistance range: | 0.05-1ohm (TC mode)/0.15-3.5ohm (VW mode) |
| Temperature range: | 100-315℃/200-600℉(TC mode) |
Features
➤ 1. Temperature control function: By adjusting temperature in TC mode(Nickel 200), you can enjoy different vaping experience at different temperature settings
➤ 2. Less power and e-liquid consumption: With temperature control function, it will consume much less battery power and e-liquid in TC mode(Nickel 200) than in VW mode
➤ 3. Clear OLED display&VW/ TC mode



➤ 4. Accurate reading of resistance: The reading of resistance becomes more accurate with the number down to the second decimal point
➤ 5. Large output and power capacity: Despite the small size, it can reach 40W output with 2600mAh power capacity


➤ 6. Stainless steel threads and spring connector: It retains stainless steel threads for strong wear resistance and elastic spring connector for high adaptability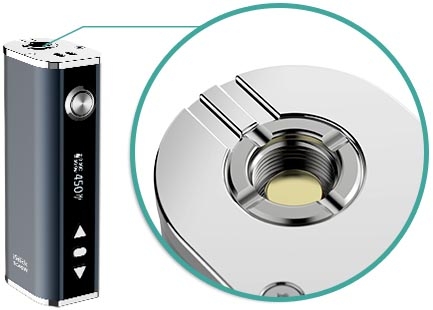 ➤ 7. Attached necklace hole: The specially attached necklace hole on the top cover makes it more portable and user-friendly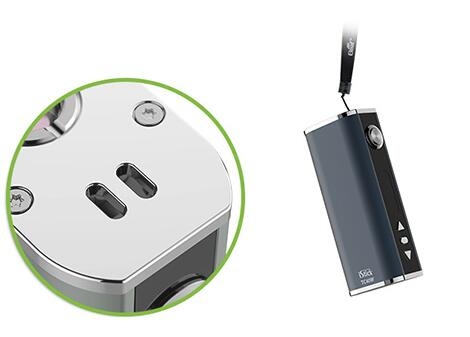 Packing List
✔ 1 x Eleaf iStick TC40W 2600mAh Battery
✔ 1 x User Manual
✔ 1 x USB cable
✔ 1 x eGo Threading Connector
Note
❤ Please read the user manual carefully before using this device.
Guarantee
♻ 3 months for iStick TC 40W Battery Full Kit.