FMCC Eggie Pod Kit
FMCC Eggie Pod Kit Details
| | |
| --- | --- |
| Brand: | FMCC |
| Product Name: | Eggie Pod Kit |
| SKU: | FMT000300 |
| Type: | Vape Kit | Pod Kit |
| Color: | Yellow, Red, Pink, Black, Baby Blue |
| Launch Date: | Jan 21, 2019 |
Eggie Pod Kit Introduction
The FMCC Eggie Pod Kit is a uniquely designed Pod System Kit with an ergonomic design and a 90-degree flip top Dust Cover for a more comfortable and hygienic experience. Portable and powerful. The compact size includes a 500mAh internal battery and a 2.5ml Pod Cartridge. It is equipped with a Draw-Activated system that allows us to use it directly without the use of a button. With multiple protection measures, Easy-to-Use Refilling system, Eggie Pod offers everyone a comfortable and safe vaping experience. One more important thing is that FMCC Eggie has five colors available, Yellow, Red, Pink, Black, Baby Blue.
Parameters of FMCC Eggie Pod
| | |
| --- | --- |
| Size: | 48.5*22*77.5mm |
| Pod Capacity: | 2.5ml |
| Battery Capacity: | 500mAh |
| Coil Resistance: | 1.0 ohm |
| Weight: | 40g |
| Material: | ABS+PC |
| Vaping Type: | Inhale Directly |
| USB Charging: | Yes |
Features of Eggie Pod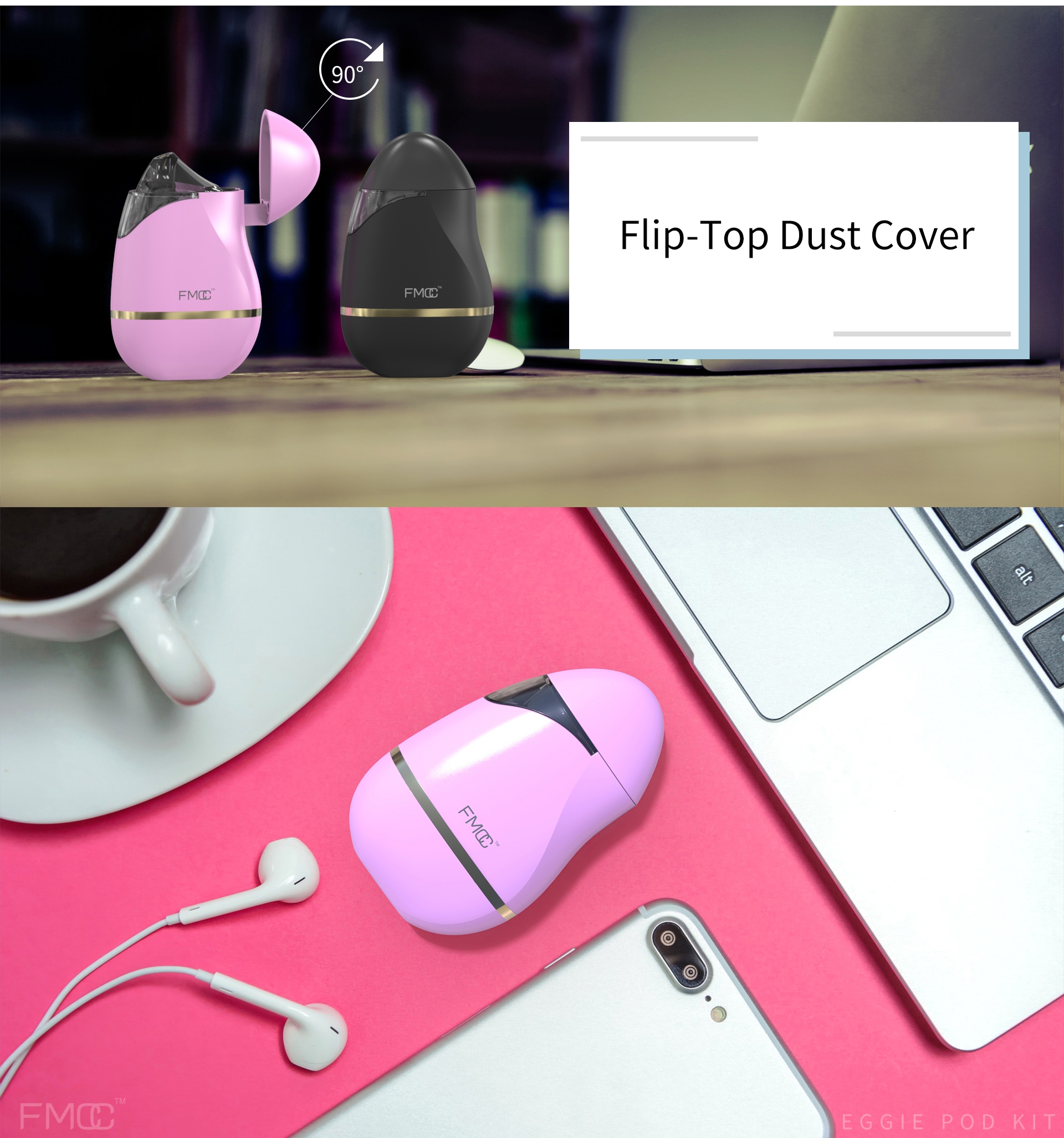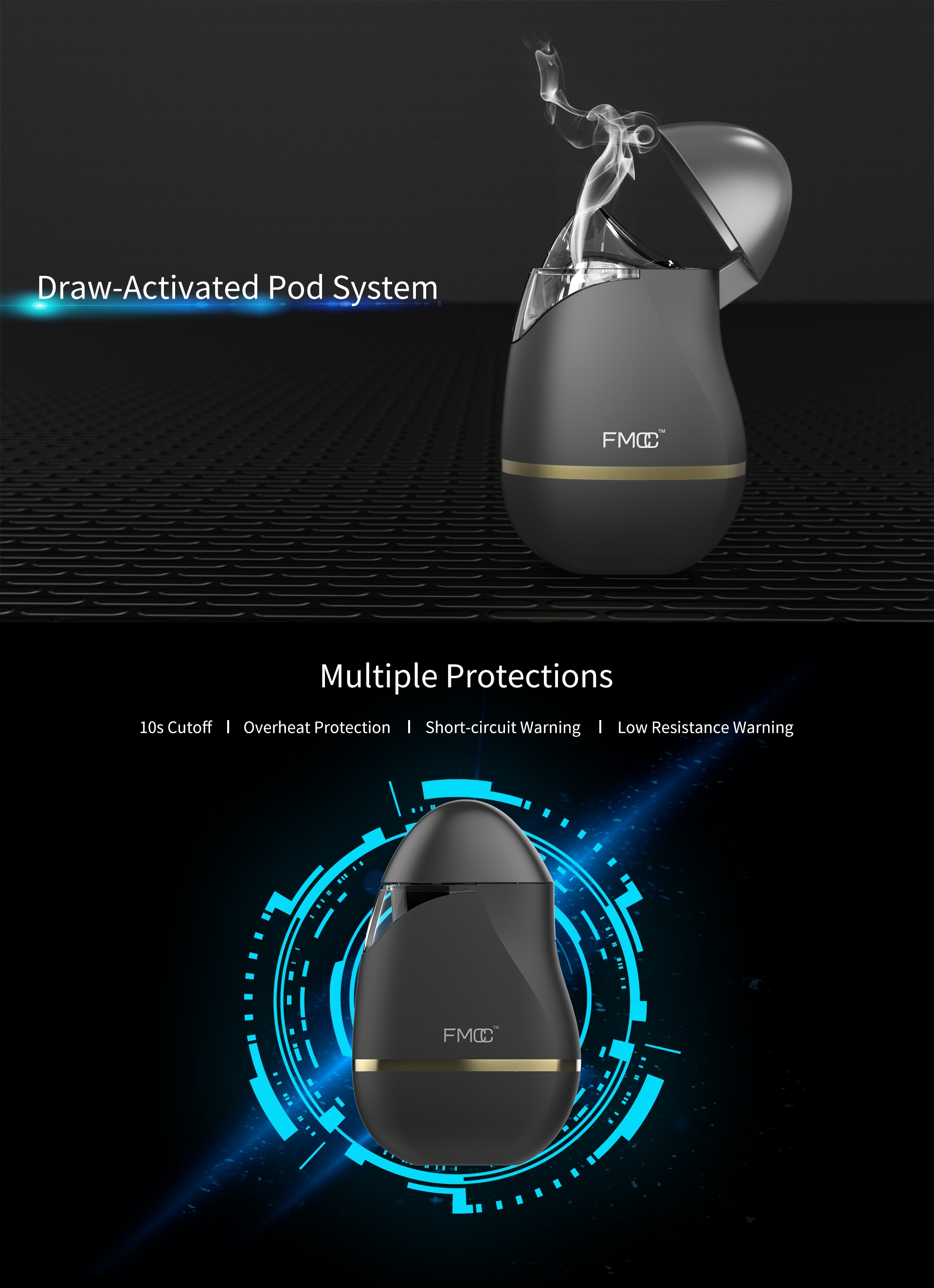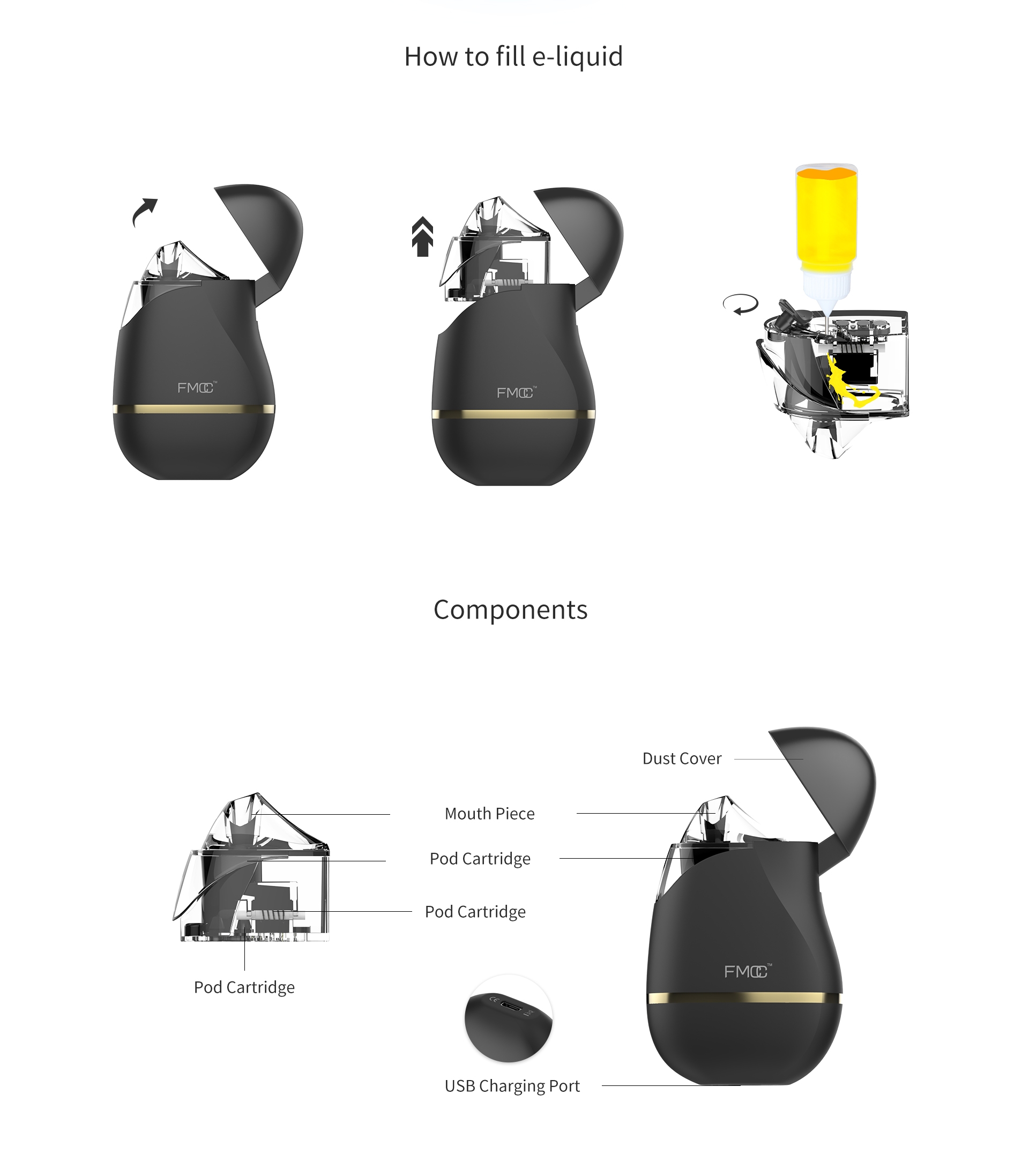 ➤ 1. Ergonomic design, more suitable for the palm
➤ 2. Compact size and better portability
➤ 3. Powered by built-in 500mAh battery and can store 2.5ml e-juice
➤ 4. 1.0 ohm coil for a more comfortable MTL Vaping experience
➤ 5. Equipped with 90 degree flip top Dust Cover, healthier
➤ 6. There is Draw-Activated system, no need to use buttons
➤ 7. With a leaking system, easy to carry
➤ 8. Support charging via USB interface
FMCC Eggie Pod System Kit Includes
✔ 1 x FMCC Eggie Pod Kit 500mAh
✔ 1 x USB Cable
✔ 1 x User Manual
Simple packing. Customary packing from the factory, the packing is subject to change without notice.
Eggie Pod System Kit Note
❤ Please read the user manual carefully before using this Eggie Pod System Kit.
Eggie Pod Kit 500mAh Guarantee
☞ 6 months warranty period for Eggie Pod Kit 500mAh.