Joyetech ATOPACK Magic Battery
Joyetech ATOPACK Magic Details
| | |
| --- | --- |
| Brand: | Joyetech |
| Product Name: | ATOPACK Magic Battery |
| SKU: | JOM019600 |
| Type: | Battery Mod | Vape Mod |
| Color: | Silver, Black, Phantom Blue |
| Launch Date: | January 7, 2019 |
ATOPACK Magic Battery Introduction
Joyetech ATOPACK Magic Battery, a new member of the ATOPACK series, is smaller than its predecessors, and the vapor production is much huger than ever. Having ultra-efficient low voltage and 1300mAh battery life, the ATOPACK Magic can satisfy you for all day long. It features battery life indication, and you're also free to switch different indicator lights. Besides, the ATOPACK Magic Battery provides multiple protections for safety vaping.
Parameters of Joyetech ATOPACK Magic Battery Mod
| | |
| --- | --- |
| Size: | 85.0*38.0*18.0mm |
| Battery Capacity: | 1300mAh |
| Output: | Ultra-low Constant Voltage |
| Vape Way: | Hold Button to Inhale |
| Light: | 7 Changeable Lights (3 quick clicks, stop then click to change light color) |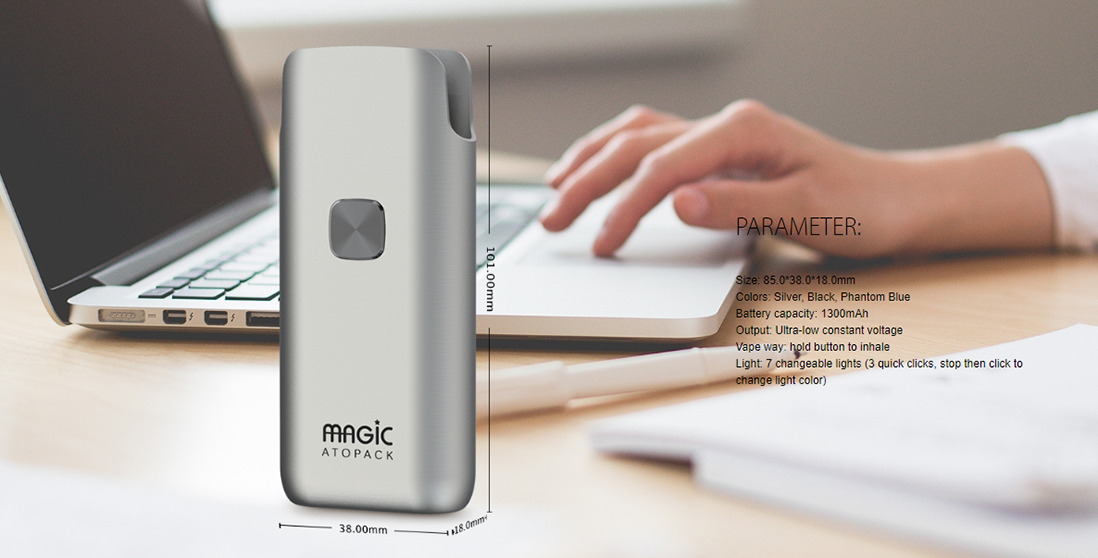 Features of Joyetech ATOPACK Magic Mod
➤ 1. All-new ATOPACK, smaller but huger vapor
➤ 2. Ultra-efficient low voltage (2.3v) solution
➤ 3. 1300mAh battery life & battery life indication
➤ 4. Multiple protections for safety vaping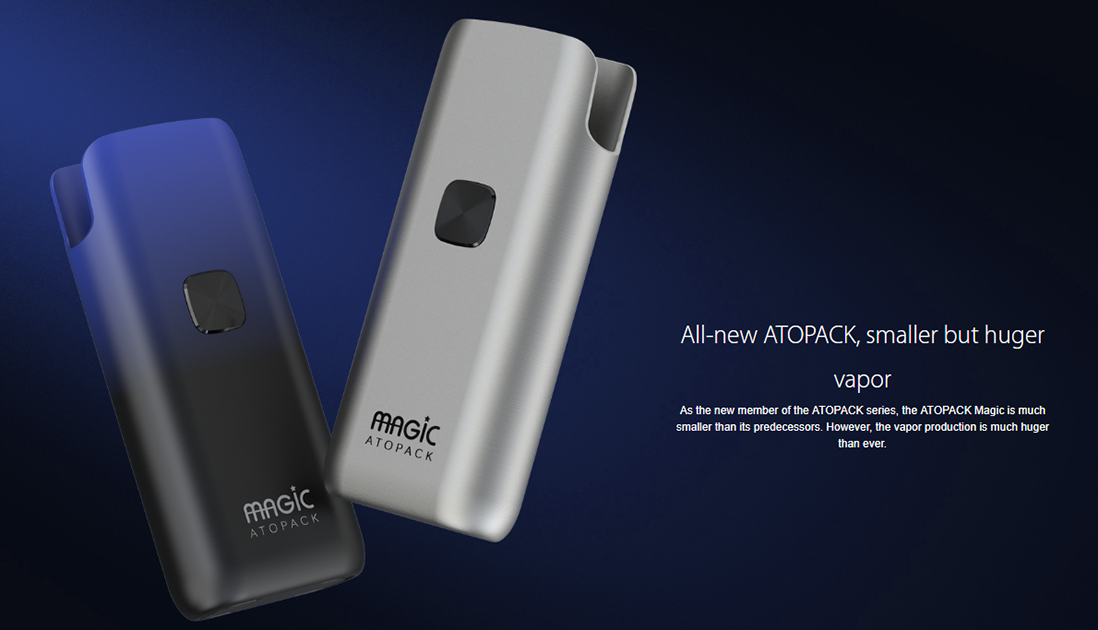 Joyetech ATOPACK Magic Vape Mod Includes
✔ 1 * Joyetech ATOPACK Magic Battery
Simple packing. Customary packing from the factory, the packing is subject to change without notice.
How to charge ATOPACK Magic?
Please charge the ATOPACK Magic Battery by connecting it with a computer or a wall adapter via USB cable. When it's fully charged, the button light will go out.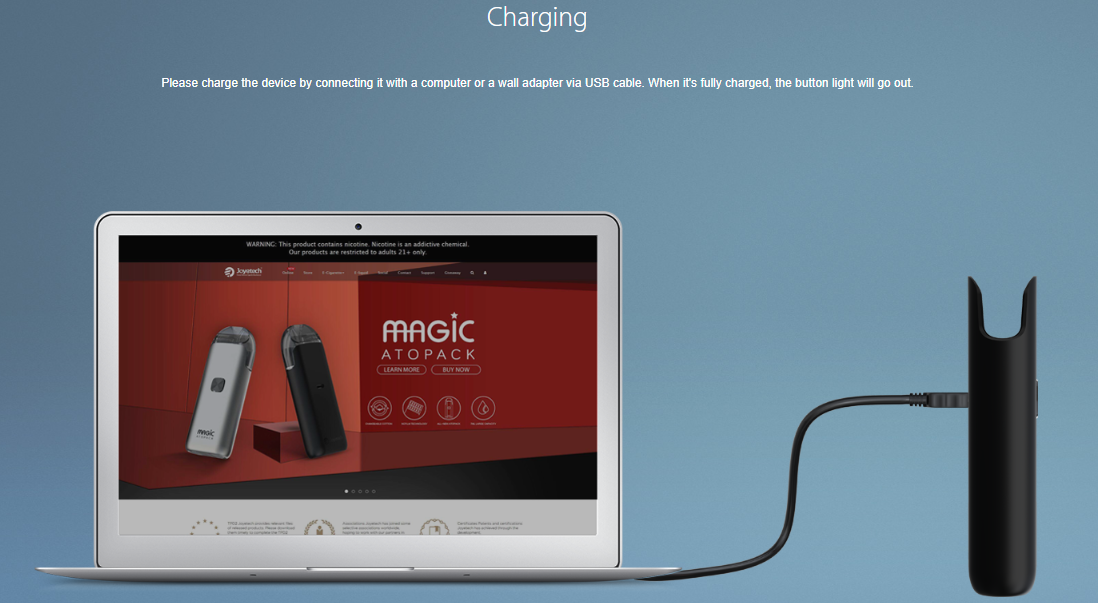 Joyetech ATOPACK Magic Battery Guarantee
☞ 3 months warranty period for Joyetech ATOPACK Magic Battery.