Maskking Mini Tank
Mask King Mini Tank Vape Kit Details
| | |
| --- | --- |
| Brand: | Mask King |
| Product Name: | Maskking Mini Tank |
| SKU: | MKW000300 |
| Type: | Starter Kit | Vape Kit |
| Color: | Black, SS |
| Launch Date: | December 25, 2018 |
Mini Tank Starter Kit Introduction
The Maskking Mini Tank Kit is an ultra-portable Starter Kit. It comes wih a 2800mAh battery and can store 2.5ml e-juice. Equipped with a 1.5-ohm coil and a 1.8-ohm coil for a better MTL Vaping experience. Battery life of 72 hours can be achieved by charging for three hours. It comes with a dust cover to better avoid dust pollution. Use the bottom refilling system for 360-degree leak prevention. If you are looking for an economical and comfortable alternative to tobacco, it will be your best choice.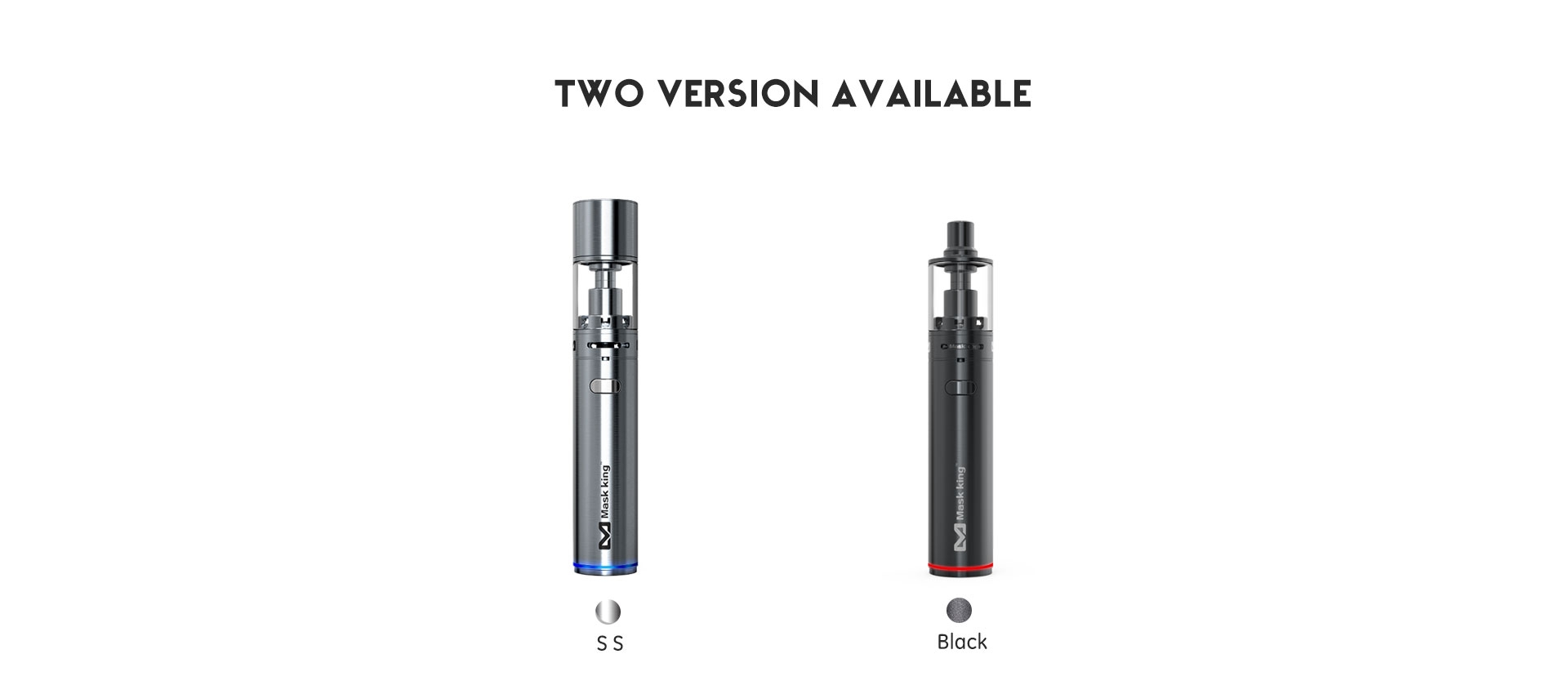 Parameters of Maskking Mini Tank Kit
| | |
| --- | --- |
| Weight: | 82g |
| Length: | 10.7cm |
| Capacity: | 2.5ml |
| Battery: | 2800mAh |

Features of Maskking Mini Tank
➤ 1. Only 10.7cm in length, better to carry
➤ 2. 2800mAh battery for longer battery life
➤ 3. Equipped with two sub-coils more suitable for MTL Vaping
➤ 4. It comes with a dust cover that is cleaner and healthier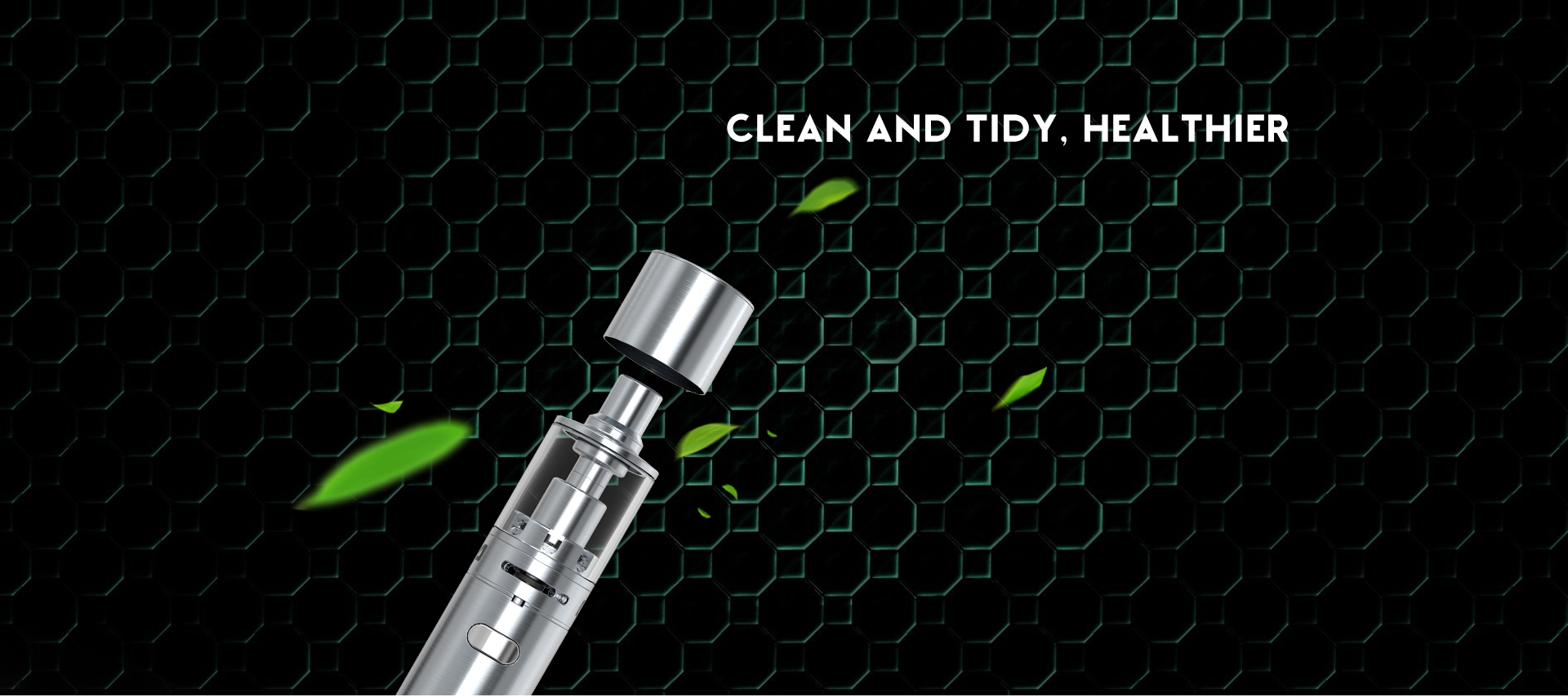 ➤ 5. bottom refilling system, 360-degree anti-leakage
Mini Tank Kit Includes
✔ 1 * Maskking Mini Tank Kit 2800mAh 2.5ml
✔ 2 * Sub-coils
✔ 1 * Package
✔ 1 * Glass Tube
✔ 1 * Charge Cable
Simple packing. Customary packing from the factory, the packing is subject to change without notice.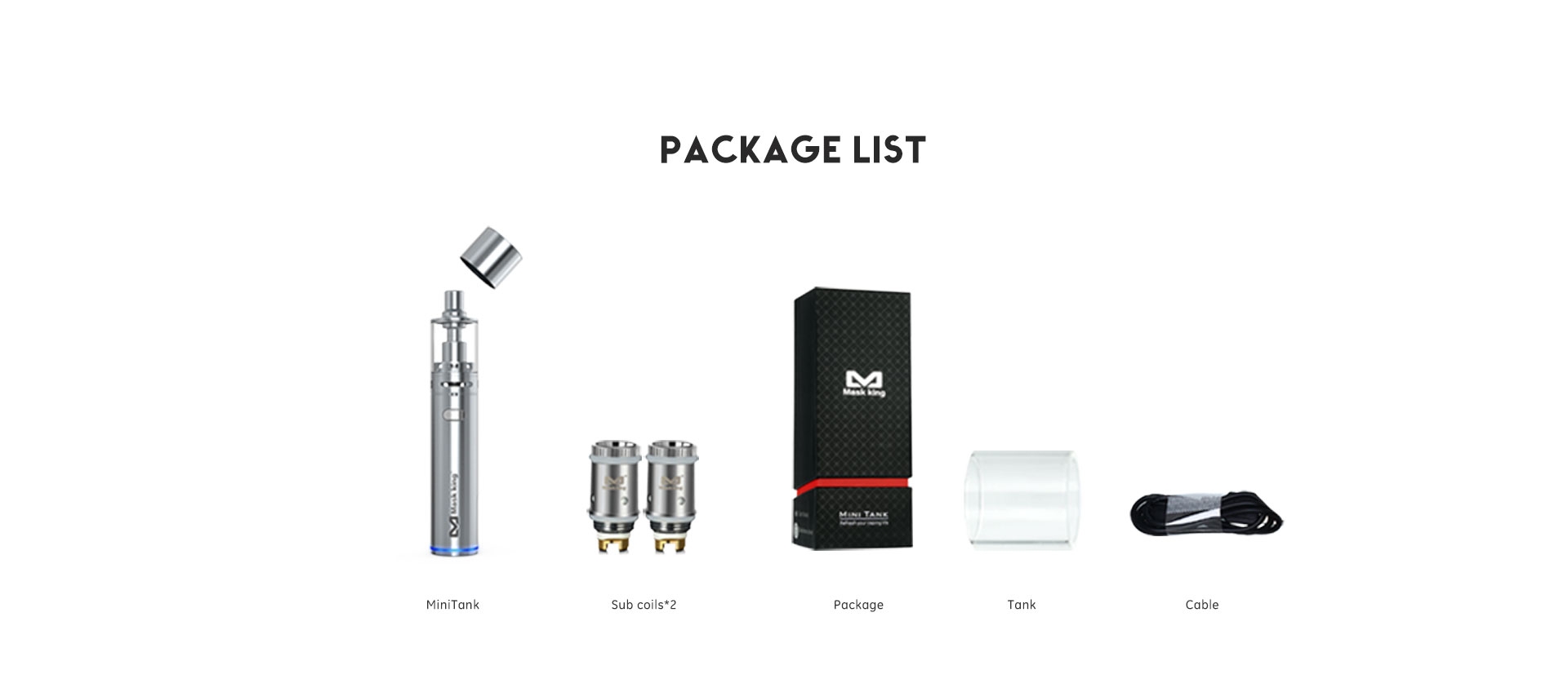 Mini Tank Real Shots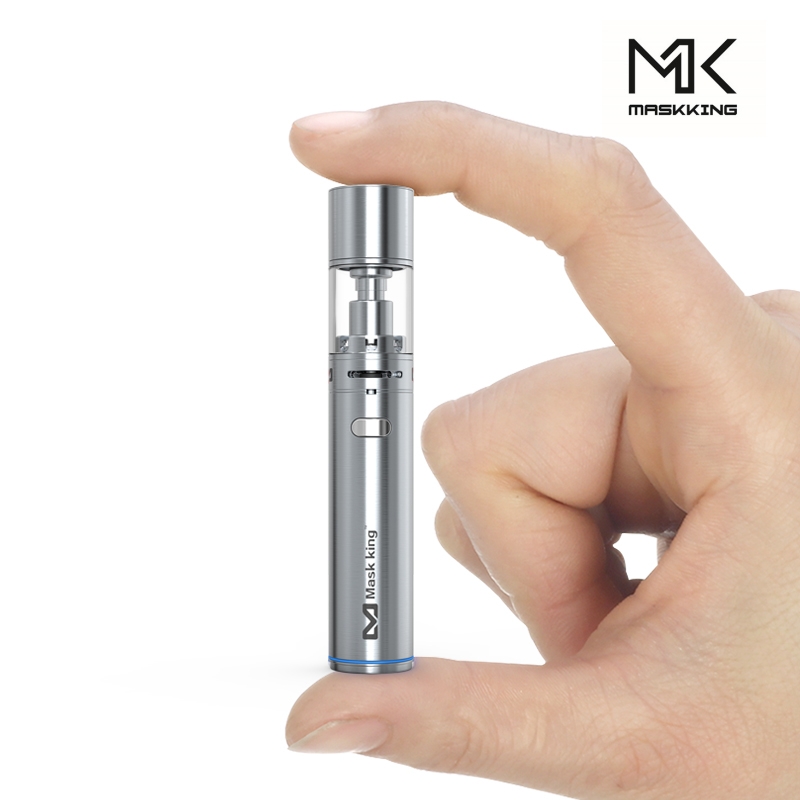 Mini Tank Kit Note
❤ Please read the user manual carefully before using this Mini Tank Kit.
Mini Tank Kit Guarantee
☞ 6 months warranty period for Mini Tank Kit.