N95 Protective Face Mask With BFE99 Meltblown 30PC/Pack
N95 Protective Face Mask Details
| | |
| --- | --- |
| Product Name: | N95 Protective Face Mask |
| Color: | White |
N95 Protective Face Mask Introduction
N95 Protective Face Mask Consists Of 3 Layer Of Fiber Non-Woven Fabric And Bacteria Filtration Paper.

EC Certificate: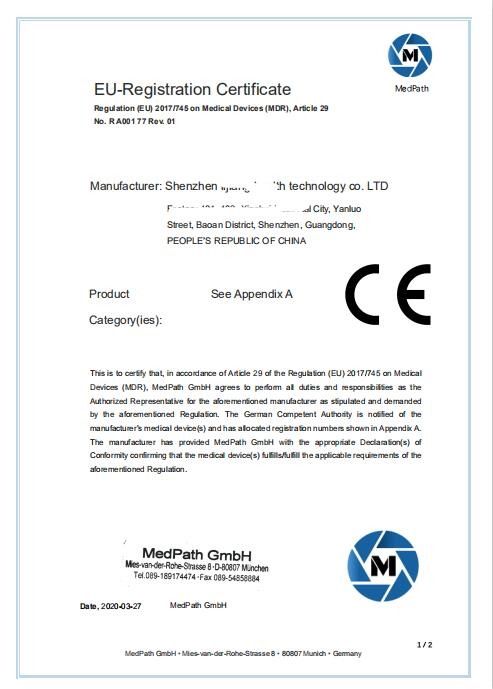 How To Use
1.Remove a mask from the box and make sure there are no obvious tears or holes in either side of the mask after washing your hands.
2.Determine which side of the mask is the top. The side of the mask that has a stiff bendable edge is the top and is meant to mold to the shape of your nose.
3.Mold or pinch the stiff edge to the shape of your nose.
4.Place face mask over nose and mouth.Ensure a tight seal with no gaps and secure elastics or straps.
Parameters of N95 Protective Face Mask
| | |
| --- | --- |
| Effectively Prevent: | Virus/Germ/Dust/Spray |
| Physical Parameter: | 4-Layer |
| Meltdown Material: | ≥BFE99 25g/m² |
Features of N95 Protective Face Mask
➤BFE99 Meltdown And 4-Ply
➤ Virus Filtration ≥95%
➤ EO Sterilization
➤Comfortable And Breathable
The Package of the N95 Protective Face Mask Includes
✔ 30x Disposable Face Mask
Simple packing. Customary packing from the factory, the packing is subject to change without notice.