SMOK TFV12 Baby Prince Tank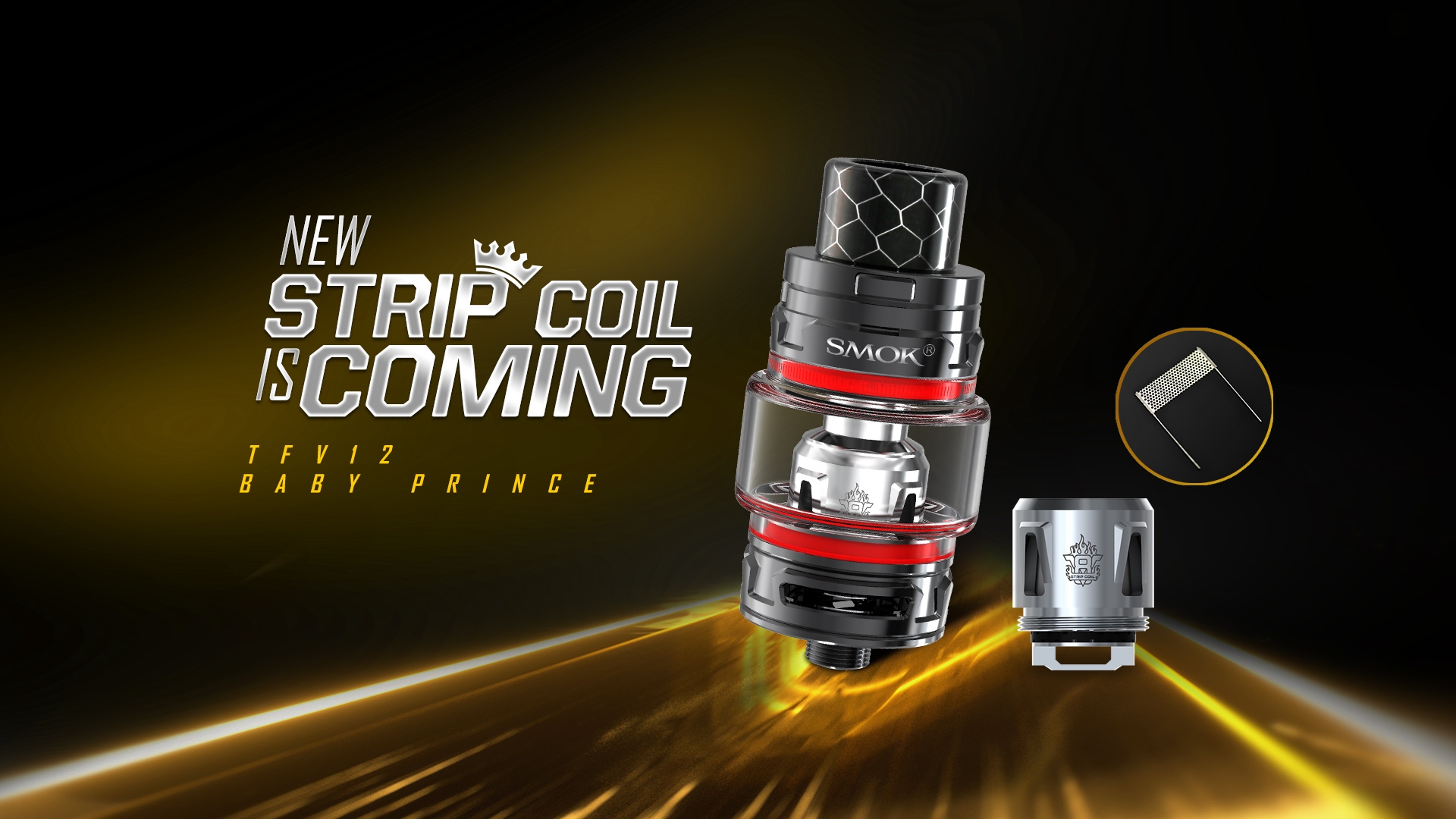 Details
| | |
| --- | --- |
| Brand: | SMOK |
| Product Name: | TFV12 Baby Prince Tank |
| Type: | Atomizer/ Vape Tank |
| Color: | Red, Purple, Gold, Rainbow, Green, Stainless Steel, Auto Pink, Prism Blue, Matt Black, White |
Introduction
SMOK TFV12 Baby Prince Tank, an upgraded version of TFV8 baby beast tank, comes with newly V8 baby-Q4, V8 baby-T12 red light coil and V8 Baby Mesh coil for purer flavor and denser clouds. The tank adopts bulb glass tube to enlarge the e-liquid capacity to 4.5ml. In addition, the adjustable bottom airflow, locking mechanism, and top rotary refill system bring you excellent vaping experience.
Parameter
| | |
| --- | --- |
| Size: | 53.7 x 26mm / 23mm (EU Edition) |
| Capacity: | 4.5ml/2ml ((EU Edition)) |
| Material: | Stainless steel |
| Coil: | V8 Baby-Q4 0.4ohm dual core (30-65W/Best 50-60W), V8 Baby-T12 Red light 0.15ohm duodecuple core (50-90W/Best 60-80W), V8 Baby Mesh 0.15ohm coil (40-80W/Best 60-70W) |
| Thread: | 510 |
Featured
➤1. TFV12 Baby Prince adopts Cobra drip tip which brings you increased airflow.
➤2. Bulb glass tube can enlarge the e-liquid capacity to 4.5ml.
➤3. Different from the traditional cylindrical drip tip, the new acrylic drip tip is more suitable to your mouth.
➤4. Patented locking mechanism on the top cap, this design can avoid accidently opening of top cap and leaking of e-juice.
➤5. The tank is made of stainless steel and food-grade glass, durable and no harm to human body.
➤6. Several light coils are powerful and shining, including Q4, T12 light, and Mesh coils.
➤7. Coming with new coils, the tank will bring you massive vapor and pure flavor.
➤8. Top rotary refill makes refilling easier.
➤9. Adjustable bottom airflow delivers excellent flavor.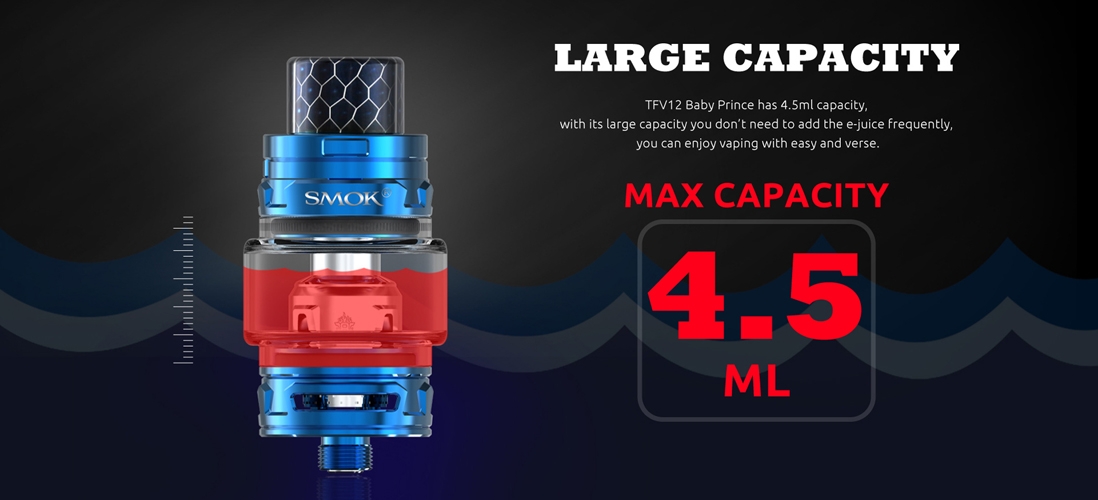 Packing List
✔1x TFV12 Baby Price 2ml/ 4.5ml Sub Ohm Vape Tank
✔1x V8 Baby-Q4 0.4ohm Quadruple coil (pre-installed)
✔1x V8 Baby-T12 Red light 0.15ohm Duodecuple coil
✔1x V8 Baby Mesh coil 0.15ohm
✔1x Replacement glass tube 3ml
✔1x User Manual
✔1x Spare parts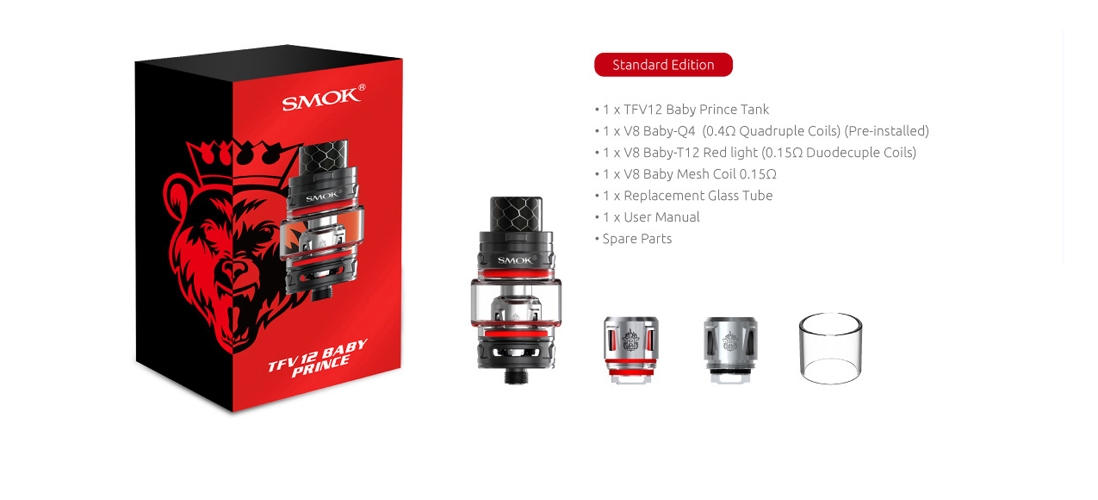 Note
❤ Please read the user manual carefully before using this device.
Guarantee
♻ 3 months for SMOK TFV12 Baby Prince Tank