Wotofo Serpent Elevate RTA
Serpent Elevate RTA by Wotofo Details
| | |
| --- | --- |
| Brand: | Wotofo |
| Product Name: | Serpent Elevate RTA |
| SKU: | WOW002200 |
| Type: | Atomizer | Vape Tank | RTA |
| Color: | Black, Rainbow, Blue, Gunmetal, Gold, S.S |
| Launch Date: | February 20, 2019 |

Serpent Elevate RTA Introduction
The Serpent Elevate RTA is a postless single coil RTA designed by Wotofo and Suck My Mod. It comes with adjustable top airflow design and the most advanced air distribution structure. The atomizer is 24mm in diameter. It uses German PEEK insulator material. The 3.5ml glass tube and 4.5ml bubble tube are included. 6 colors available: Black, Rainbow, Blue, Gunmetal, Gold, S.S.
Parameters of Wotofo x Suck My Mod Serpent Elevate RTA
| | |
| --- | --- |
| Diameter: | 24mm |
| Threading: | 510 thread |
| E-liquid Capacity: | 3.5ml |
| Filling Method: | Top filling |
| Airflow Type: | Adjustable top airflow |
| Insulator Material: | German PEEK |
| Extra Accessory: | 4.5ml bubble tube, Coil trimming tool |
Features of Wotofo x SMM Serpent Elevate RTA
➤ 1. Breakthrough air splitting structure and scientific redirecting system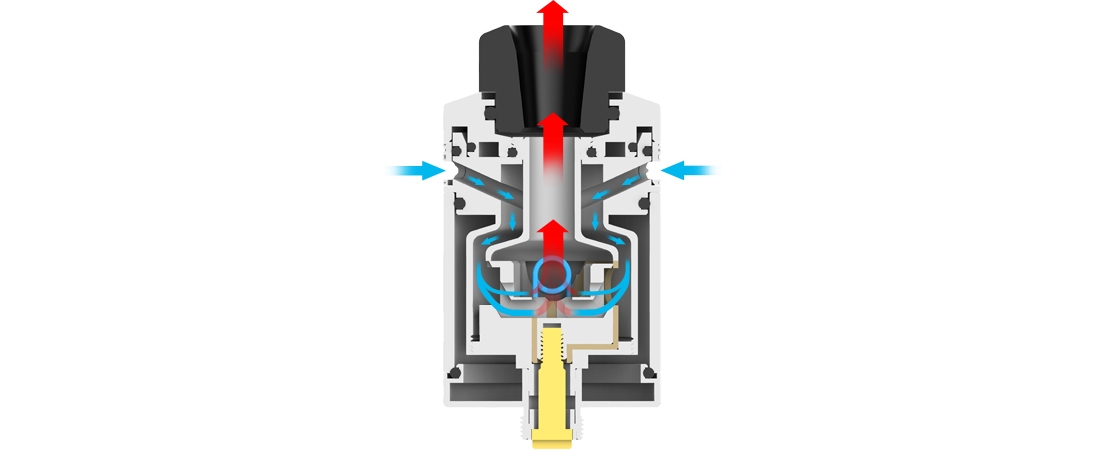 ➤ 2. Silky smooth surface, mystic snake scale decor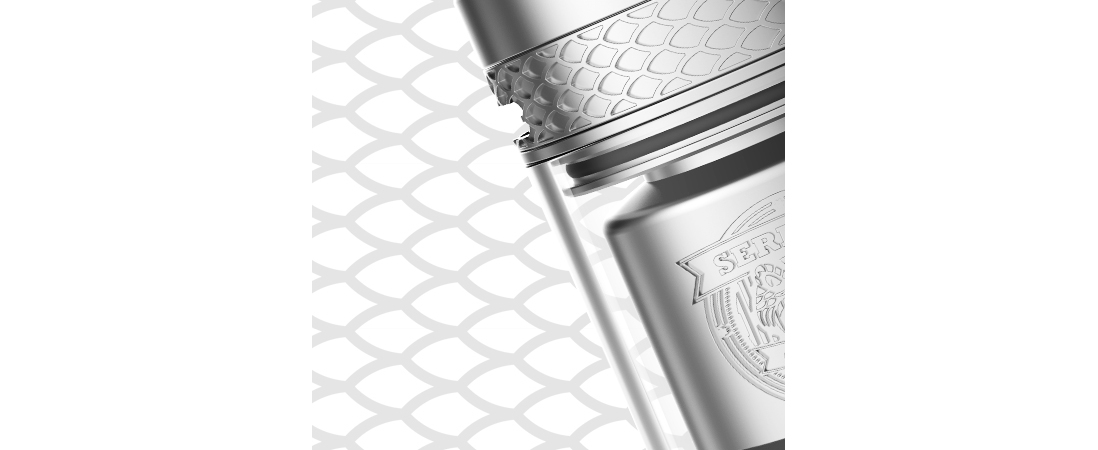 ➤ 3. Intuitive single coil mounting deck

➤ 4. Leakage-free top air inflow design with 2 wide air slots

➤ 5. 3.5ml and 4.5ml glass tubes included
➤ 6. Coil leg measurement tool included

Serpent Elevate RTA Atomizer Package
What's in the package:
✔ 1pc Serpent Elevate RTA 3.5ml
✔ 1pc Coil Trimming Tool
✔ 1pc Extra Drip Tip
✔ 1pc 510 Drip Tip Adapter
✔ 1pc Bubble Tube 4.5ml
✔ 1pc User Manual
✔ 1bag Clapton Coil
✔ 1bag 3mm Agleted Cotton Strip
✔ 1bag Extra Orings & Screws
Simple packing. Customary packing from the factory, the packing is subject to change without notice.
Included coil specs:
Framed Staple Clapton Coil
(28G+38G*9+28G)+36G N80
ID 3mm
0.33ohm (40W-55W)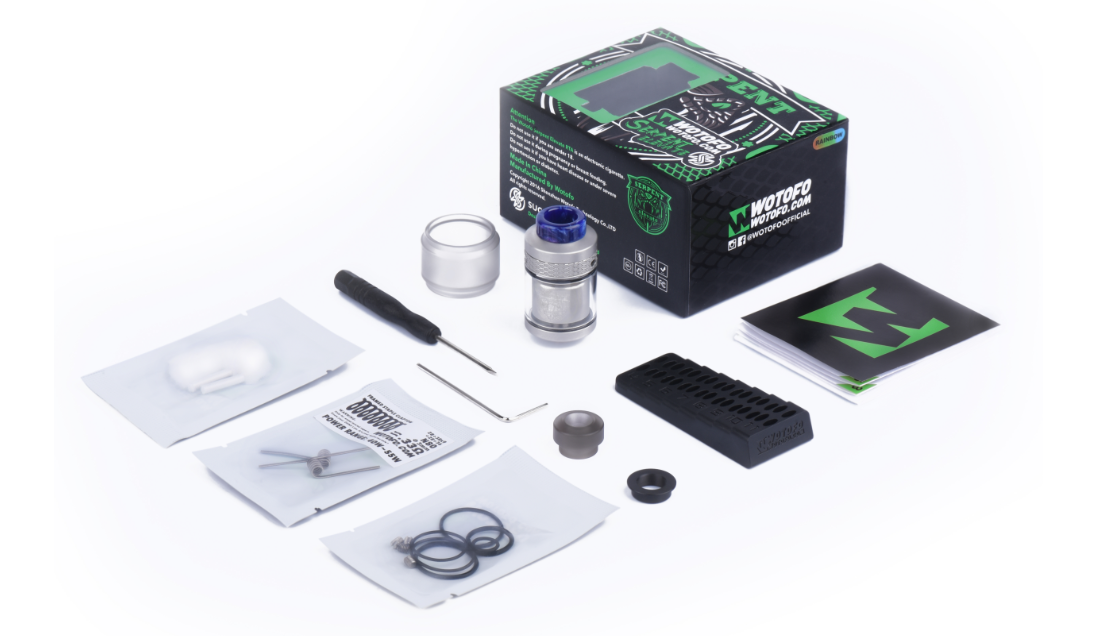 Wotofo x SMM Serpent Elevate 24mm RTA Note
❤ Please read the user manual carefully before using this Wotofo Serpent Elevate RTA.
Wotofo Serpent Elevate RTA Guarantee
☞ 3 months warranty period for Wotofo Serpent Elevate RTA.