Aspire Revvo Tank

Details
| | |
| --- | --- |
| Brand: | Aspire |
| Product Name: | Revvo Tank |
| Type: | Atomizer/ Vape Tank |
| Color: | Stainless Steel, Chrome, Black |
Introduction
Aspire Revvo Tank, an innovative atomizer, features the latest coil technology. The ARC (Aspire Radial Coil) is a revolutionary and new type of coil. Except pf Aspire, no one has produced such an innovative replaceable coil for a tank. The real trick in the design is the increased surface area of the coil, creating excellent flavor and a huge amount of vapor. Revvo has 3.6ml capacity and 24mm diameter. The coils resistance is 0.1-0.16ohm. Besides, it also features a convenient top fill, adjustable top airflow system and protective cap. The spring of the tube creates a leak proof seal when released after filling. With the strong Pyrex glass, you can see at a glance the amount of e-liquid in the tank. The impressive airflow system delivers the most satisfying vaping experience. What's more, it is the easy tank to match with any mods.
Parameter
| | |
| --- | --- |
| Size: | 24 * 45mm |
| Capacity: | 3.6ml |
| Coil Resistance: | 0.1-0.16ohms |
| Threading: | 510 |
Featured
➤ 1. Innovative ARC (Aspire Radial Coil) technology brings great flavor and great vapor production.
➤ 2. Uses 0.10-0.16ohm Revvo Kanthal coil.
➤ 3. Convenient top fill brings you more easy operation.
➤ 4. Adjustable top airflow system offers huge vapor.
➤ 5. 24mm diameter tank feature 3.6ml capacity.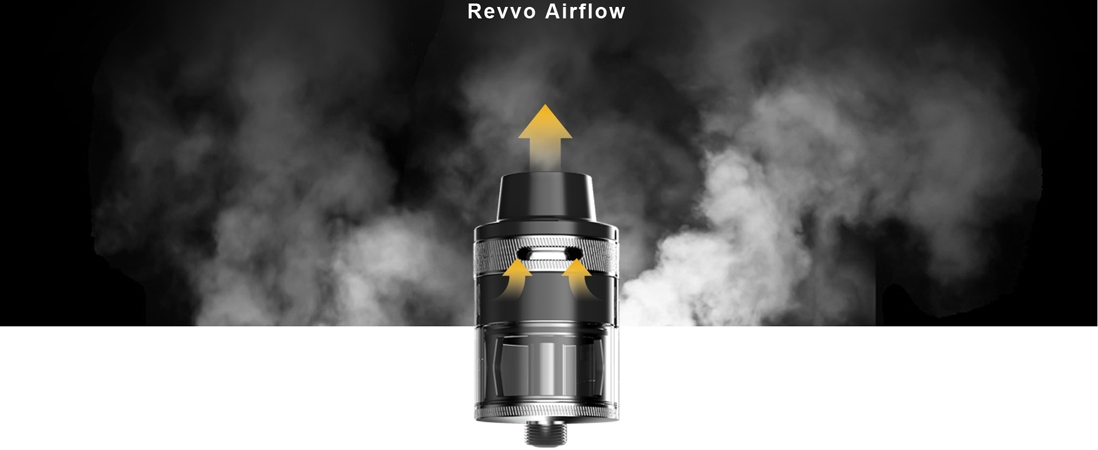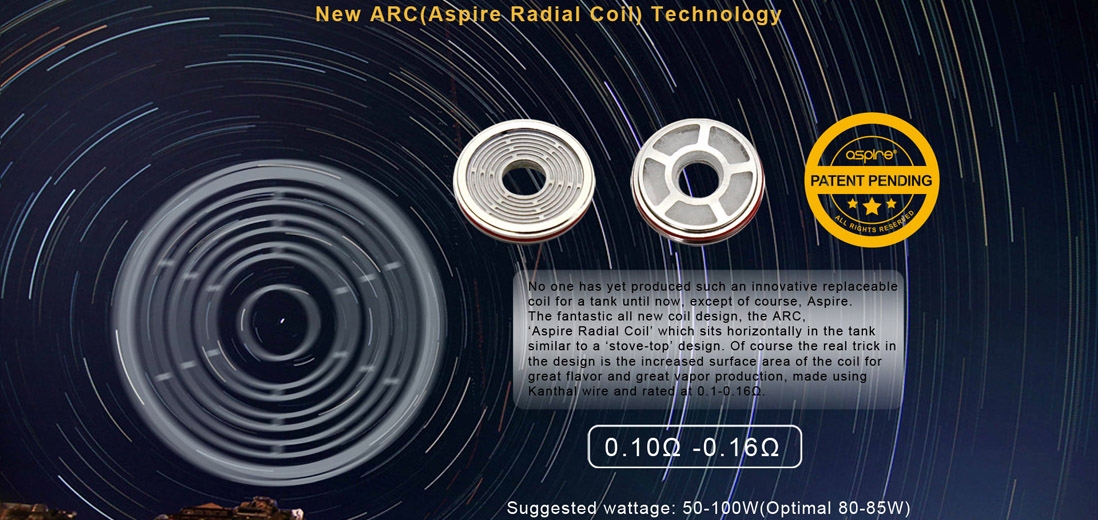 Packing List
✔ 1 x Aspire Revvo Top Airflow 3.6ml Vape Tank tank
✔ 2 x Coils (0.10-0.16ohm)
✔ 1 x Glass tube
✔ 1 x Warning Card
✔ 1 x User manual
✔ 1 x Warranty card
✔ 1 x Protective silicone cap
✔ 10 x O-rings
Note
❤ Please read the user manual carefully before using this device.
Guarantee
♻ 3 months for Aspire Revvo Tank