Attention:
Shipping restriction: Due to exclusive distributor of Smok, we do not send nord 5/nord 50w/nord 4/nord 2/nord pro/novo 2x/novo 4 /novo 4 mini kit/novo 2/2s kit and matched pods&coils to customers in New Zealand,We only send 2ml tpd smok products in UK and don't send smok products to customers in Russia/Poland/Czech Republic/Slovakia/Norway/Denmark/Sweden/Finland/Dominica/Israel/ Belgium/Netherlands/ Lithuania/Canada/Bulgaria.
SMOK Stick Prince Kit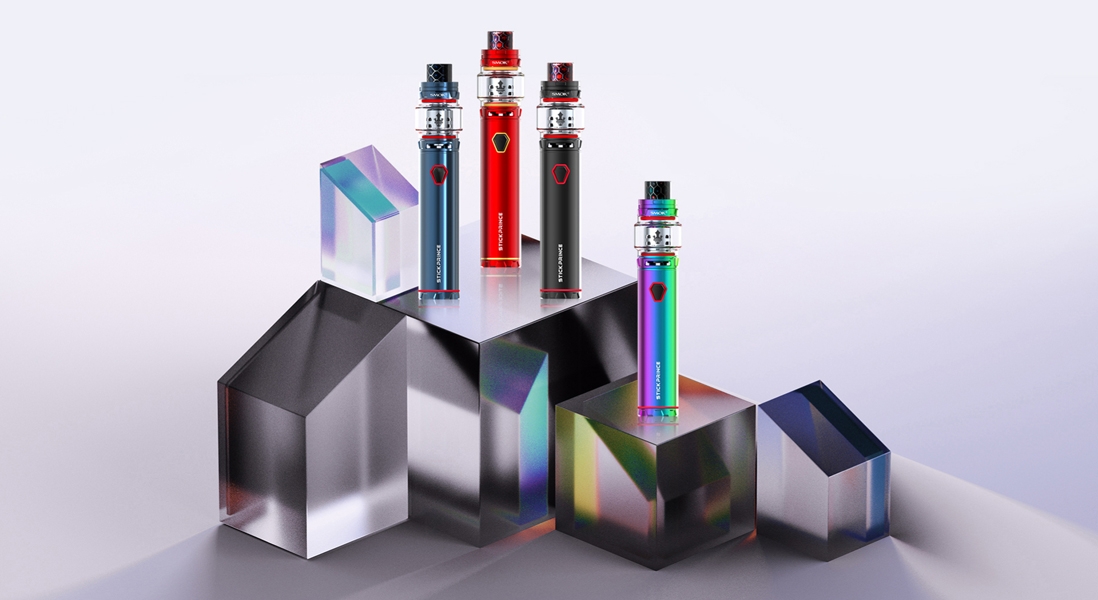 Details
| | |
| --- | --- |
| Brand: | SMOK |
| Product Name: | Stick Prince Kit |
| Type: | Starter Kit/ Vape Kit |
| Color: | Black, Blue, Red, Purple, Gold, Rainbow, Green, Stainless Steel |
Introduction
SMOK Stick Prince Kit comes with a powerful 3000mAh Stick Prince battery and a TFV12 Prince tank, delivering long time vaping and massive vapor. Stick Prince Mod features a special hexagon power button and a carefully carved battery base, and you can feel how exquisite it is. The LED indicator presents you the status of the mod. The TFV12 Prince tank features 8ml capacity, which brings you massive vapor. The patented locking mechanism can effectively solve the leakage problem. In addition, equipped with top filling system and adjustable airflow, the tank offers excellent flavor and huge vapor. The new added Prince-M4 core also provides a rich cloud taste.
Parameter
| | |
| --- | --- |
| Packing: | 1pc/pack,50pc/carton,carton size:415*270*250mm |
| Mod Size: | 24.5 x 85mm |
| Tank Size: | 63 x 28mm / 63 x 25.5mm (EU Edition) |
| Weight: | 88.5g |
| Voltage Range: | 3.4-4.2V |
| Standby Current: | <200uA |
| Battery Capacity: | 3000mAh |
| Tank Capacity: | 8ml / 2ml (EU Edition) |
| Thread: | 510 |
| Material: | Stainless steel and Pyrex glass |
Featured
➤1. Stick Prince is powered by built-in 3000mAh Stick Prince battery
➤2. The Bulb Pyrex Glass enlarged the e-juice capacity to 8ml.
➤3. LED indicator presents you the accurate conditions of itself.
➤4. It provides multiple protections to avoid potential risks.
➤5. Coming with the band new cobra drip tip, it brings you powerful airflow and excellent enjoyment.
➤6. You can adjust freely by turning the airflow control ring at the base of the tank.
➤7. Top rotary makes filling an easy thing.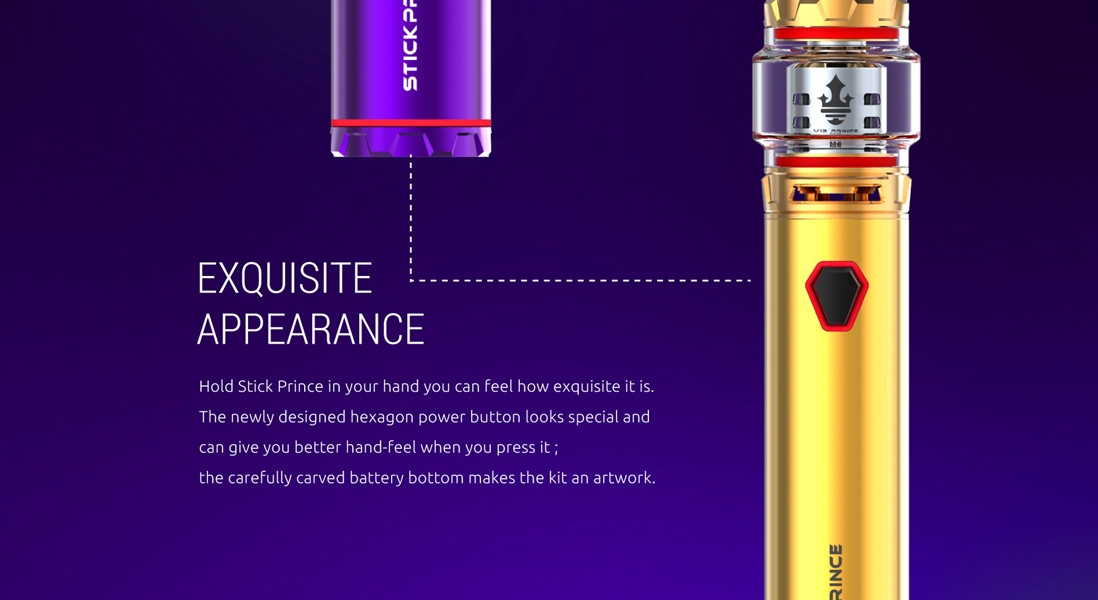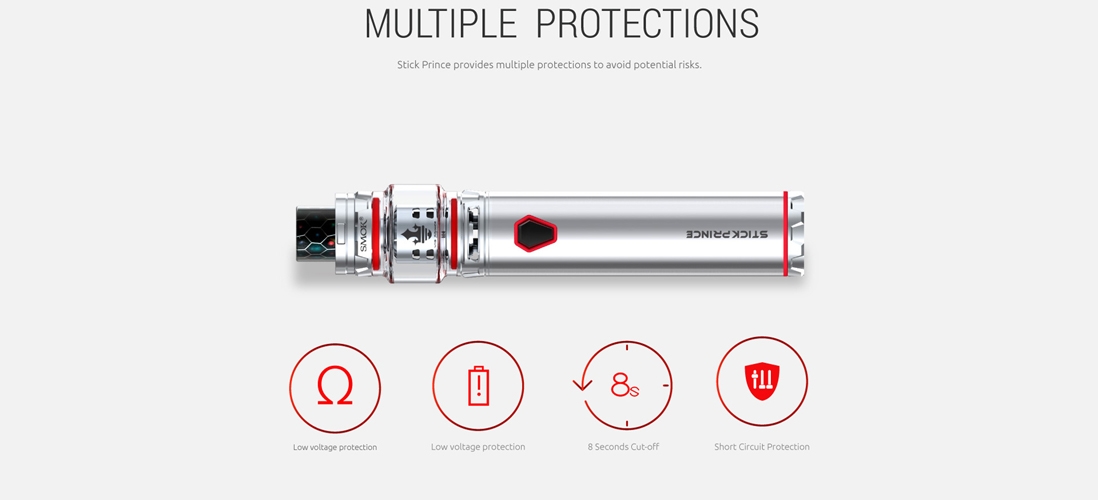 Packing List
✔1 x SMOK Stick Prince Battery 3000mAh 100W Box Mod
✔1 x SMOK TFV12 Prince 2ml/8ml Vape Tank
✔1 x V12 Prince-M4 (0.17ohm Quadruple Coils) (Pre-installed)
✔1 x V12 Prince-M4 (0.17ohm Quadruple Coils)
✔1 x USB Cable
✔1 x Replacement Glass Tube
✔1 x User Manual
Spare Parts
Note
❤ Please read the user manual carefully before using this device.
Guarantee
♻ 6 months for SMOK Stick Prince Kit